Theme
Improvement of the growth and environmental adaptability of plants as well as the plant productivity and value-added products using useful symbiotic microbes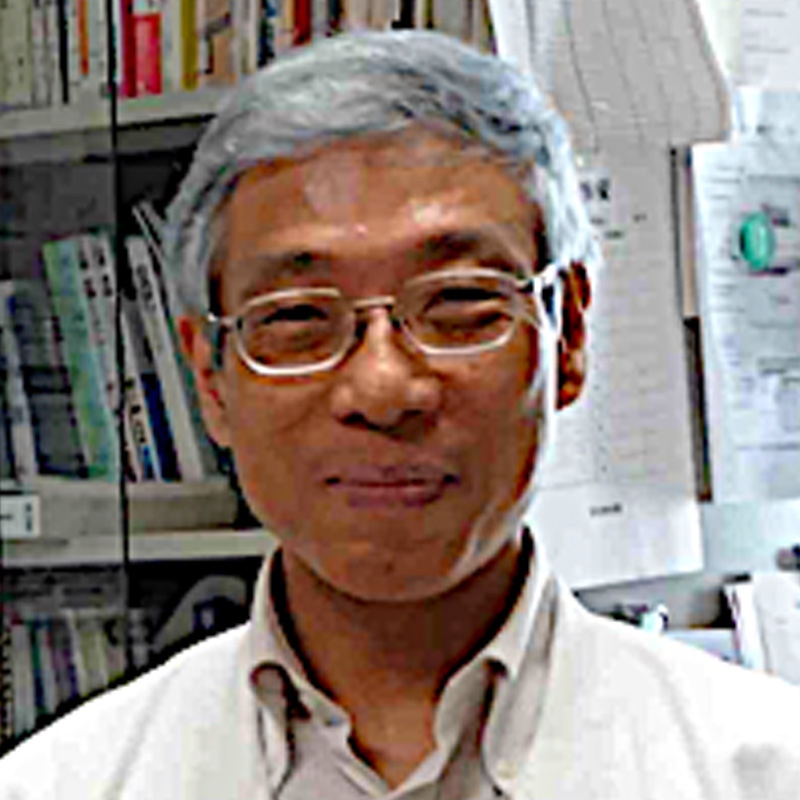 My Dream
Study on the plant health through the symbiotic relationship between microbes and the host plants
Belongs
Research Department/Department of Life and Food Sciences/Division of Food Science/Section of Biomolecular Structure and Function
Field

Applied microbiology

Keyword

root nodule bacteria,

endophyte,

mutualism,

useful symbiotic microorganism,

urethane
Introduction
Microbes that inhabit plant tissues symbiotically are called endophytes. The effects of endophytes isolated or selected from crops that are representative of Tokachi (e.g., potatoes and beets) on the promotion of plant growth, the improvement of environmental adaptability, and the mechanism of infection and symbiosis in plants are studied in order to use endophytes to improve agricultural productivity. In recent research, we've found that the localization of plant tissues varies by strains (systems), and that mixed inoculation with strains without antagonizing localization (strains that can coexist or be segregated) improves the inoculation effect in a synergistic manner. We've also found excellent plant growth promotion and biocontrol factors in useful endophytes isolated or selected from beets (Fig. 3). Bacteroids have the ability to reduce (fix) nitrogen in the atmosphere to ammonia by forming bumps (root nodules) in the roots of legume plants, and they're very important to farming as soil bacteria that provide microbial nitrogen fertilization (Fig. 4). Through exhaustive analyses of root nodule gene expression in the symbiotic process, we've discovered extensive gene regions related to symbiosis, analyzed their expression, and found that the expression of one such region (the Type 3 secretion system) is controlled by temperature and genes (nodD2). We've also found that the symbiotic system of soybeans and their root nodules is optimized when the concentration of a signal substance of soybean origin (genistein) that is found in root nodules and that is cytotoxic, is adjusted by the control of chemical discharge pumps, and we presented a new paradigm that isn't found in the conventional mechanism of symbiosis. We've also succeeded in developing and commercializing a new material (NPORUS) with excellent practical properties that is made from urethane, and we've been engaged in research on its application to efficient agricultural production.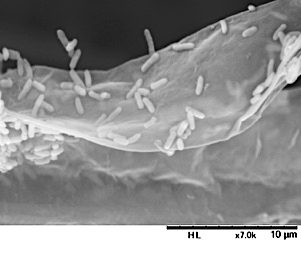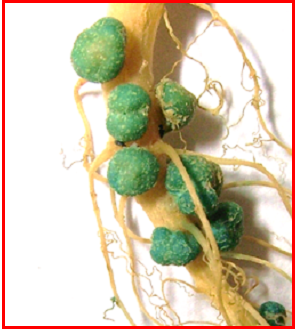 List of current research topics
Study on the biochemical characteristics and the infection process of useful symbiotic microbes.
Study on the improvement of environmental adaptability by useful symbiotic microbes.
Role of a novel genomic region of root nodule bacteria on symbiosis with soybean.
Development of microbial technology on the decomposition of urethane and its application to agriculture.
Effect of microbial products on the plant growth.
Application of microbial products and useful microbes to the pathogen control.
Related industries

agricultural production,

biorecycle

Affiliated academic society

The Japanese Society of Plant Microbe Interactions,

The Japan Society for Bioscience, Biotechnology, and Agrochemistry,

The Japanese Society of Soil Science and Plant Nutrition,

The Japanese Society of Soil Microbiology,

The Society for Biotechnology, Japan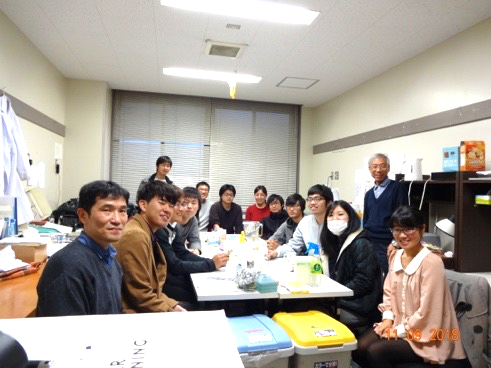 Academic degree

Ph.D, Agriculture

Self introduction

I was born in Kyoto, but I've lived longer in Hokkaido longer—ever since I moved here to enter university. For my graduation thesis, I conducted research on conversion fermentation, which is the process whereby a target amino acid is fermented or produced through the combination of different microbes.
Since then, microbes have been the ongoing focus of my research. Since when I came to Obihiro, I have been engaged in the symbiosis between microbes and plants I'm very fond of Tokachi and Obihiro, since I love nature and hot springs.

Room address
General Research Building 3
Room number
407
Mail address
taku obihiro.ac.jp