KAWAI Yusuke
Assistant Professor
My Dream
Discover the evolution of detoxication system
Theme
Study on species difference and molecular evolution of enzyme related to drug metabolism
Field
Molecular evolution,
Environmental toxicology
Keyword
Cytochrome P-450,
Glucuronic acid conjugation enzyme,
Evolution,
Species difference
Instructable research topic for doctoral thesis
異物代謝に関わる酵素(主にシトクロム P450、グルクロン酸抱合酵素)の動物種差・及び分子進化に関する研究
異物代謝に関わる酵素の発現制御機構の動物種差に関する研究
Message
研究を通して,問題・疑問を解決するための考え方の一つを伝えられればと思っています。
研究内容に興味がある学生さんは,気軽に上記メールアドレスに連絡ください。どのような研究を行っているのか?上記の研究テーマに関連してこのような研究ができないか?など,質問・相談等,歓迎します。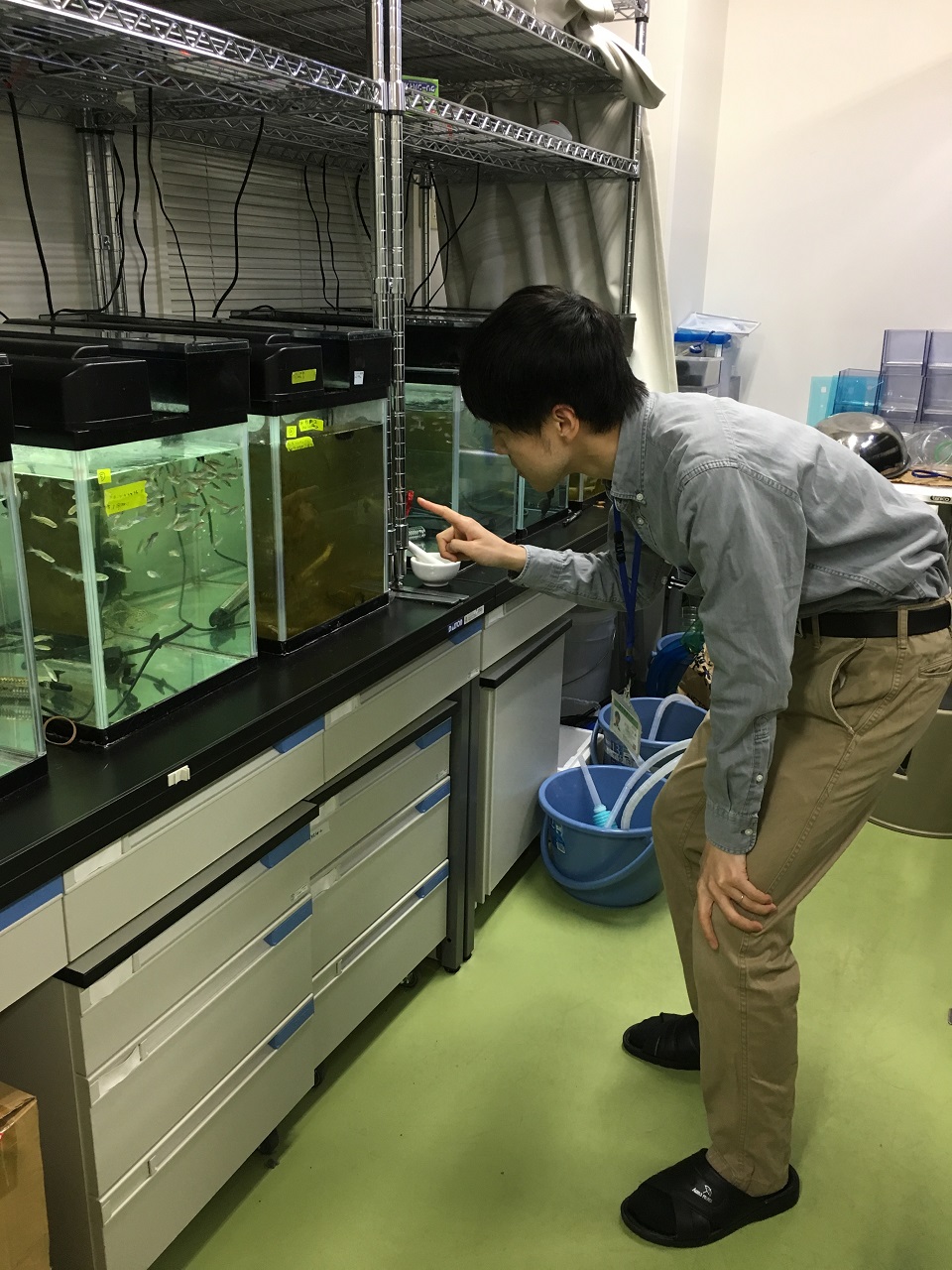 | | |
| --- | --- |
| Academic degree | D.Vet. |
| License | Veterinarian |
| Self introduction | I'm from Wakayama. We research differences between animal species and the molecular evolution of enzymes (mainly cytochrome P450) relating to foreign compound metabolism. |
| Room address | General Research Building 4 |
| Mail address | ykawai obihiro.ac.jp |
Belongs
Research Department/Department of Veterinary Medicine/Division of Veterinary Sciences/Section of Physiology and Pharmacology
Diagnostic Center for Animal Health and Food Safety/Research Unit for Toxicology
Introduction
In the environment, there are large numbers of artificially synthesized chemical substances, such as plant poisons and naturally derived dioxins, as well as environmental pollutants and medicines. Sensitivity towards these chemicals varies from one animal species to another. For example, cats have partially lost xenobiotic-metabolizing enzymes called glucuronidation enzymes, so they're more prone than other animals to the side effects of medicines. It's important to clarify such differences among animal species and the backgrounds under which such differences emerge, in order to understand how medications and environmental pollutants affect animals.
Analysis of the genome database has clarified that glucuronidation enzymes are scant in carnivorous birds but abundant in herbivorous birds, and carnivorous birds are highly susceptible to chemical substances. (Refer to the figure "Phylogenetic and species differences in amounts of glucuronidation enzymes in birds.") We provide basic information to contribute to medication treatment by investigating genes related to the metabolism of foreign agents in endangered species, such as Japanese cranes.
We aim to contribute to animal medication treatment and wildlife conservation by clarifying differences in chemical susceptibility among animal species and examining the evolutionary and genetic backgrounds of such species.
List of current research topics
Study on molecular evolution of birds' gene related to drug metaborism
Estimation of drug metaboric capacity in Japanese crane
Study on species difference in drug metaboric gene between Polypteridae spp. and others
Estimation of sensibility for ratiside in Ogasawara Islands endemic species
Affiliated academic society

Japanese Society of Veterinary Science

Academic background
2010-2013 JSPS Researcher(DC1)
2013 D.Vet., Graduate School of Veterinary Medicine, Hokkaido University
2013-2014 Assistant Professor, Institute for Animal Experimentation, Graduate School of Medicine, Hokkaido University
2015 Assistant Professor, Division of Food Hygiene, Department of Animal and Food Hygiene, Obihiro University of Agriculture and Veterinary Medicine
2017 Assistant Professor, Department of Veterinary Medicine, Obihiro University of Agriculture and Veterinary Medicine