Naoaki YOKOYAMA
Professor
My Dream
Control of animal piroplasmosis through international research collaboration
Theme
Development of innovative methods to control animal piroplasmosis by unraveling pathogenesis and immunology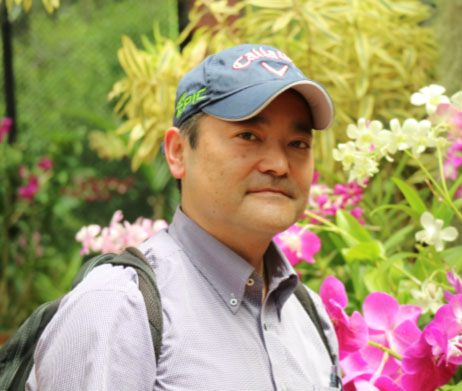 Field
Veterinary Medicine,
Protozoology,
Epidemiology,
Animal Health
Keyword
Babesia,
Theileria,
Piroplasmosis,
Cattle,
Horse,
International Animal Health Organization,
Diagnosis,
Treatment,
Prevention
Instructable research topic for doctoral thesis
家畜の赤血球に寄生し,多大な被害を及ぼすピロプラズマ原虫(バベシア及びタイレリア)による原虫病の研究を行う。
原虫の感染・増殖に関する分子生物学的研究
原虫のワクチン開発に関する応用研究
原虫感染による病態形成に関する臨床病理学的及び免疫学的研究
原虫の流行・分布状況を把握するための国際フィールド・サーベーランス


Message
高度診断学分野では,それぞれが独立した研究課題をもっており,グループセミナー(週1回),学部セミナー(年2回程度),大学院セミナー(年2回程度),JICAセミナー(年2回)を通して活発な議論が行われ,独自がそれぞれの目標に向かってがんばっています。大学院進学を希望する人,将来研究職を希望する人,大動物臨床を希望する人,または残りの学部生活を研究にとことん集中してみようと考えている人を歓迎します。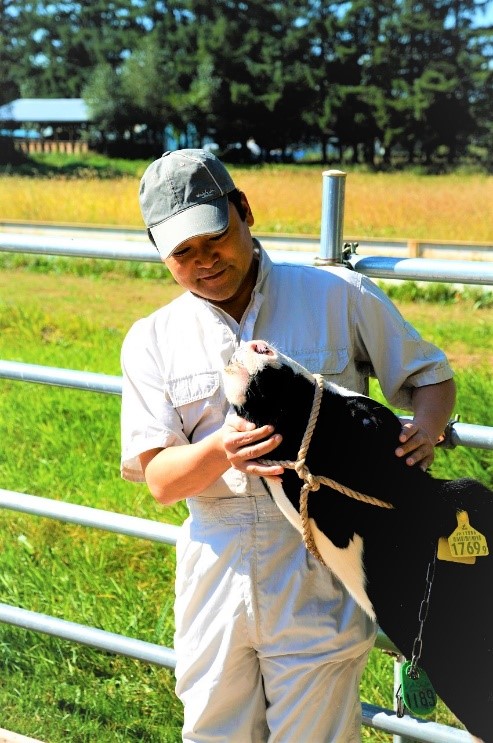 | | |
| --- | --- |
| Academic degree | D.V.M., Ph. D. |
| License | Veterinarian |
| Self introduction | Influenced by a book on animal behavior that I had read as a student at Handa High School, I decided to become a veterinarian, and joined Gifu University. During my undergraduate studies, I was interested in infectious diseases of animals. Therefore, after graduation, I moved to a Graduate School at the University of Tokyo, and continued my research on the infectious diseases. To date, I have conducted the research on several microorganisms causing severe infectious diseases in animals. I worked with bacteria in the undergraduate school, viruses in the graduate school, tumor viruses at Aichi Cancer Research Institute, and protozoa at NRCPD. At the NRCPD, my research interest focuses on bovine and equine piroplasmosis, which are diseases caused by Babesia and Theileria parasites and characterized by hemolytic anemia. I conduct research to elucidate the pathogenesis and mechanisms of cellular invasion and multiplication of these protozan parasites, and to develop innovative methods for the diagnosis, treatment, and prevention. My hobbies are fishing and collecting insects. |
| Room address | National Research Center for Protozoan Diseases |
| Room number | 105 |
| Mail address | yokoyama obihiro.ac.jp |
Belongs
National Research Center for Protozoan Diseases/Department of Disease Control/Research Unit for Molecular Diagnostics
National Research Center for Protozoan Diseases/Department of Global Cooperation/Research Unit for International Surveillance
Research Center for Global Agromedicine/Department of Veterinary Medicine
Introduction
Piroplasmas (Theileria and Babesia) are tick-borne protozoa that cause piroplasmosis, which is a disease characterized by hemolytic anemia, in domestic animals, such as cattle and horses. Piroplasmosis is one of the major diseases, leading to serious economic damage to the cattle and equine industry. However, there are no effective methods to control the bovine and equine piroplasmosis. Therefore, our research interest focuses on the development of innovative methods to control this disease for improving animal health and reducing economic damage. In particular, we conduct the risk assessments to formulate disease control guidelines and train young researchers from endemic countries under our human resource development program. We are now working toward expanding our international collaborative network to expedite the research on piroplasmosis. The International Organization for Animal Health (OIE) has accredited our laboratory as OIE Reference Laboratory for bovine babesiosis and equine piroplasmosis. Using this platform, we have expanded our services to the international community worldwide.
List of current research topics
Global surveillance of bovine and equine piroplasmosis
Molecular epidemiological and clinicopathological investigations on bovine piroplasmosis in Japan
Molecular epidemiological survey of cervine piroplasmas
Epidemiology of bovine piroplasmas in tick vectors
Basic research to develop diagnostic, therapeutic, and preventive methods for bovine and equine piroplasmosis
Related industries

International Quarantine,

Animal Health,

Veterinary Industry,

Veterinary Medicine

Affiliated academic society

The Japanese Society of Veterinary Science,

Japanese Society of Veterinary Parasitologists,

Japanese Society of Parasitology,

Japanese Society of Tropical Medicine,

Japan Society of Medical Entomology and Zoology

Academic background
1988-1994 Undergraduate Program (D.V.M.), Veterinary Medicine, Gifu University, Gifu, Japan
1994-1997 PhD Program, Veterinary Medicine (Virology), The University of Tokyo, Tokyo, Japan
1997-2000 Researcher, Department of Virology, Aichi Cancer Research Institute, Aichi, Japan
2000- Assistant Professor - Professor, National Research Center for Protozoan Diseases (NRCPD), Obihiro University of Agriculture and Veterinary Medicine, Obihiro, Japan