SUGAWARA Masayuki
Associate Professor
My Dream
Contributing to a sustainable food supply through microbial research
Theme
Studies on brewing microorganisms and plant symbiotic bacteria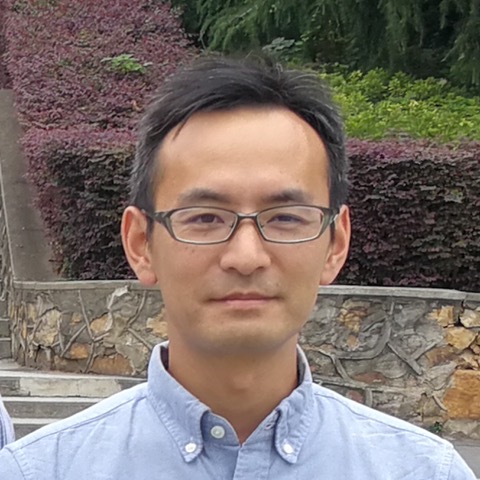 Field
Brewing microbiology,
Genome microbiology,
Applied microbiology
Keyword
Brewing microorganisms,
Yeast,
Lactic acid bacteria,
Gene,
Genome,
Microbe-Microbe interactions,
Plant-microbe interactions,
Symbiosis
Instructable research topic for doctoral thesis
清酒の醸造過程における微生物の生態と相互作用に関する研究
醸造微生物に関する研究
米ぬかと酒粕の農業利用に関する研究
植物共生微生物に関する研究
Message
微生物は私たちの生活において不可欠な存在ですが、その生態や機能について知られていないことがたくさんあります。私はこれまで微生物の植物との共生相互作用を題材に、研究から新たな発見をすることに魅力を感じてきました。現在は広大な大地と新しい酒蔵のある恵まれた環境で、清酒醸造の微生物の研究にチャレンジしています。こんな研究がしたいとか、産業利用に貢献したいなど、微生物に働きに興味を持たれた方はお気軽に研究室までお越しください。短い学生生活ですので、ぜひ研究を楽しみましょう。
| | |
| --- | --- |
| Academic degree | Ph.D. |
| Self introduction | I am from Sendai. I have studied on the molecular mechanism of plant-microbe interactions, but now I am challenging different research fields while enjoying my life in Obihiro. |
| Room address | General Research Building 3 |
| Room number | 303 |
| Mail address | msugawara obihiro.ac.jp |
Belongs
Research Department/Department of Life and Food Sciences/Division of Food Science/Section of Biomolecular Structure and Function
Introduction
The function of microorganisms is very important in human diet. For example, it is well known that traditional Japanese foods such as miso, soy sauce, and sake are brewed by utilizing the fermentation action of microorganisms. In the process of sake brewing, various microorganisms such as lactic acid bacteria beside the koji molds and yeasts, work in concert to influence the quality and flavor of sake. In addition, symbiotic microorganisms have a great influence on the growth of crops such as soybeans and rice, which are raw materials for brewed foods. Aiming for the effective utilization of microorganisms for a rich human diet, I study on the mechanism of such microbe-microbe interactions and plant-microbe interaction from the viewpoint of genetics, ecology, and genomics.
List of current research topics
Study on microbial ecology and interaction in sake brewing process
Research on brewing microorganisms
Study on agricultural use of rice bran and sake lees
Study on plant symbiotic microorganisms
Related industries

Brewing,

Agriculture

Affiliated academic society

Society of Genome Microbiology, Japan,

Japanese Society of Plant Microbe Interactions,

Japanese Society of Microbial Ecology,

Japan Society for Bioscience, Biotechnology,and Agrochemistry

Academic background
2001: Faculty of Science and Technology, Ishinomaki Senshu University (Bachelor)
2003: Graduate School of Life Sciences,Tohoku University (M.S.)
2007: Graduate School of Life Sciences,Tohoku University (Ph.D)
2007-2012: Postdoctoral Researcher, University of Minnesota
2012-2014: Postdoctoral Researcher, Faculty of Environmental Earth Science, Hokkaido University
2014-2020: Assistant Professor, Graduate School of Life Sciences, Tohoku University
2020-present: Current position