Kenichiro SHIMADA
Professor
My Dream
Solving the mystery of meat and meat products
Theme
Research on meat and meat products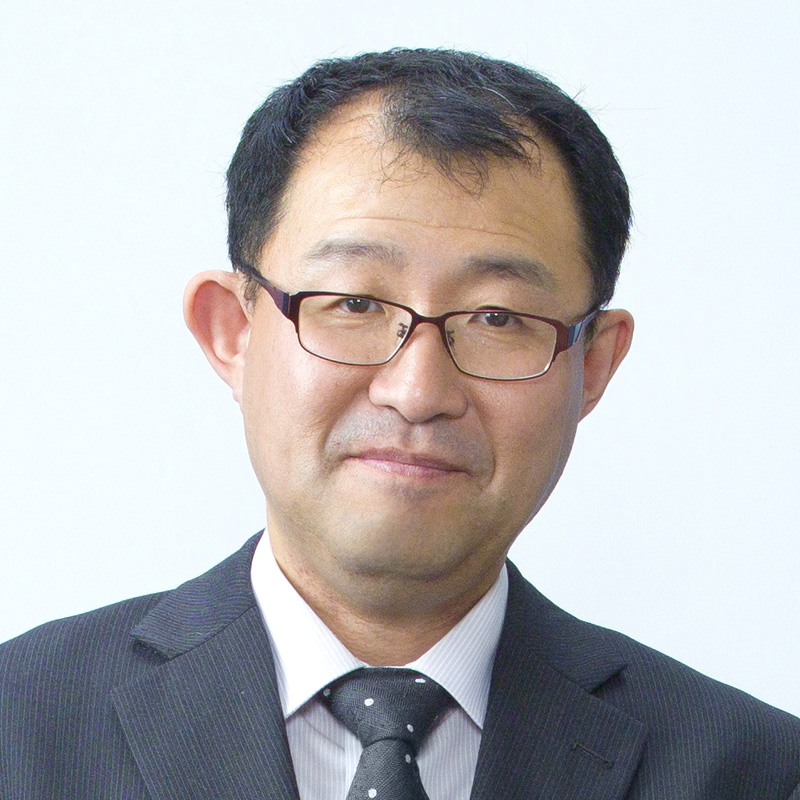 Field
Meat science and Meat processing
Keyword
aging of meat,
meat quality,
livestock meat,
game meat,
meat product,
quality preservation
Laboratory of Meat Science
Message
学生時代はあっという間に過ぎてしまいますので、学業、課外活動など自分の打ち込めることは一生懸命に取り組んでください。卒業研究に取り組む時期になると、それぞれの卒業研究担当教員を選ぶことになります。福島道広教授、韓圭鎬准教授と一緒にゼミを行い、研究室のイベントなども一緒に行うことで、研究室に来てくれた学生さんたちの様々なホローアップを協力しながら行っています。卒業研究では自主性をなるべく重んじますので、明るく、元気で、やる気のある学生さんたち、大歓迎です。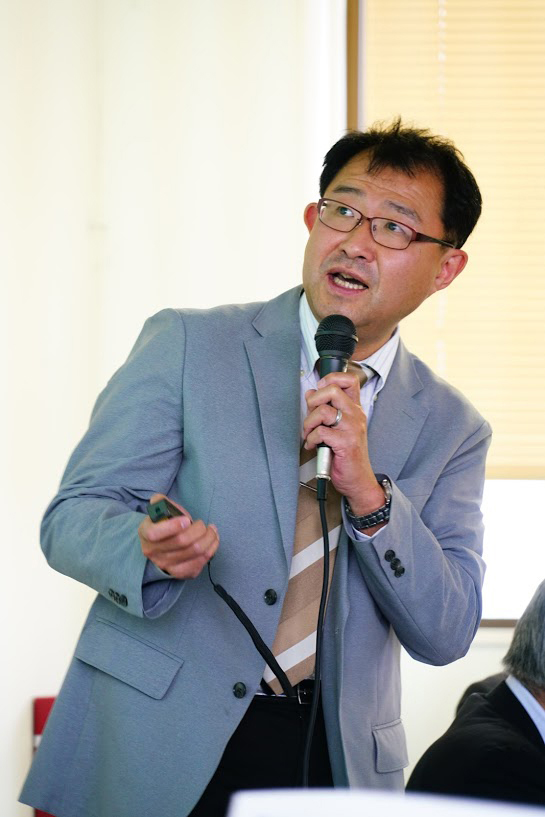 | | |
| --- | --- |
| Academic degree | D.Agr. |
| Self introduction | I am from Kanagawa Prefecture. We have done in research on mechanism of meat tenderization during postmortem aging, utilization of wild animals as food resources (ezo-deer, ostrich etc.) and application the use of unused / low-used parts of Hokkaido agricultural and livestock products for meat products. I love meat and meat products. |
| Room address | General Research Building III |
| Mail address | kshimada obihiro.ac.jp |
Belongs
Research Department/Department of Life and Food Sciences/Division of Food Science/Section of Food Technology and Biotechnology
Introduction
Research on "meat tenderization during postmortem aging" has been continued as my life work since I had a Ph.D at Hokkaido University as the title of the weakening mechanism of Z-line to induce the weakening the myofibrillar structure by the aging of meat. My university is located in major production areas of beef and agricultural product (potato etc.) in Japan. So I am trying to do research themes that can be done here.  I have two major research them as, and at first it was weather meat quality was affected the production conditions (such as the differentiation of beef breeds, the fattening of once-calved heifers, the fattening by shortening periods, and the difference of production regions etc.) during aging of meat. Among the such as similar research themes, we also conducted research to investigate the proper aging periods in Jibie meat (game meat) such as Ezo-deer and to investigate the differences between the dry-aged beef and the wet-aged beef. Another major theme is research on improving the product quality by applying the low utilization and unutilized biomass of agricultural and livestock products to meat products. For instance, in the process of making bean paste, adzuki bean broth is discarded. We became clear that "adzuki no moto" made from (Cosmo Foods Inc.) made from this broth which contains rich polyphenols could be used for cooked meat products as an alternative to antioxidants and preservation. We are also looking for natural antioxidants available for meat products. I would want to pleasure agricultural producers and agricultural officials in my research.
List of current research topics
Studies on the beef quality of Japan Short Horn species among producing areas
Studies on the quality of bovine bone soup prepared from Japanese Black species femur
On the meat aging promotion effect by the meat aging promotion device
Studies on the meat quality of steers from rare dairy species
Application of natural antioxidants derived from agricultural and livestock products to meat products
Application of sake cake to the dry-fermented sausages
Study on meat fermented seasoning processed from the livestock animals
Related industries

Animal husbandry,

Meat industry,

Food

Affiliated academic society

Japanese Society of Animal Science,

The Japanese Society for Food Science and Technology,

Japan Society of Nutrition and Food Science,

Japan Society for Meat Science and Technology,

Hokkaido Society of Livestock and Grassland Science,

Hokkaido Society of Beef Cattle Science

Academic background
1992: Department of Animal Husbandry, Obihiro University of Agriculture and Veterinary Medicine (Graduated)
1994: Graduate School of Agriculture, Hokkaido University (completed master's degree)
1994: Graduate School of Agriculture, Hokkaido University (completed doctoral degree)
1997-1998: Research Student, Faculty of Agriculture, Hokkaido University
1998-: Obihiro University of Agriculture and Veterinary Medicine