ONISHI Kazumitsu
Associate Professor
My Dream
Create a new wheat variety
Theme
Search and identification of useful genes of spelt and its utilization in breeding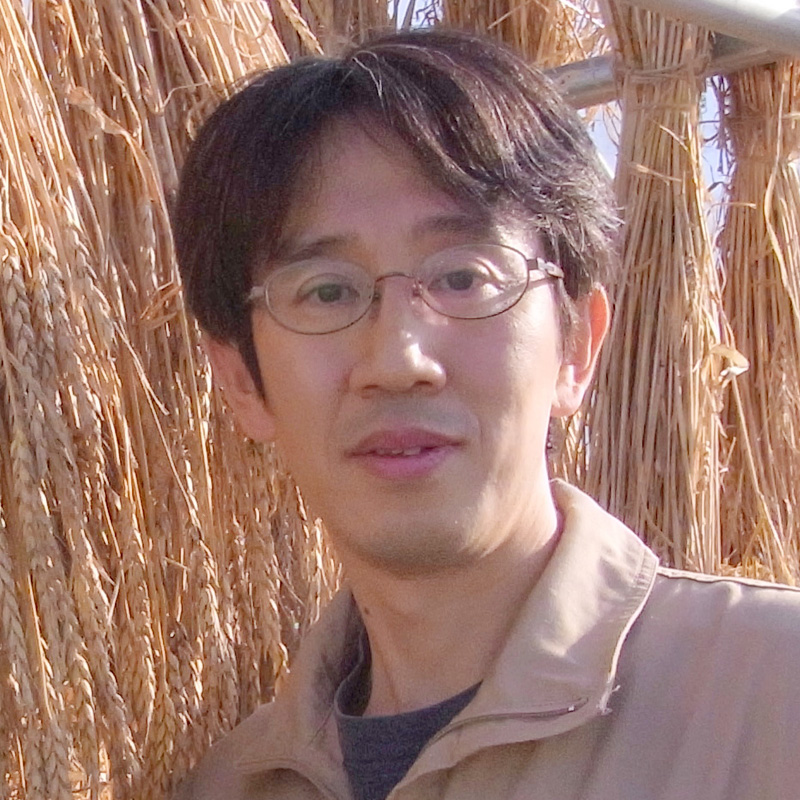 Field
Plant breeding,
Plant genetics
Keyword
Wheat,
Spelt,
Gene,
Genome,
Genetic resources,
Genetic diversity
Message
学生の皆さんと一緒に考えながら帯広畜産大学でしかできない新しい研究を展開していければと思っています。
| | |
| --- | --- |
| Academic degree | D.Agr. |
| Self introduction | I'm from Kobe City, Hyogo Prefecture. I've been researching in Hokkaido since I've longed for Hokkaido and entered university. |
| Room address | General Research Building 1 |
| Room number | E3202-4 |
| Mail address | onishi obihiro.ac.jp |
Belongs
Research Department/Department of Agro-environmental Science/Division of Plant Production Science/Section of Plant Production Science
Introduction
Our laboratory conducts research related to the breeding of wheat (breed improvement). We're focusing spelt, a traditional variety that retains many primitive characteristics. For example, it's a non-free threshing kind of wheat and it has a long culm length. Spelt flour is expected to have useful properties that aren't found in modern varieties of wheat, such as adaptability to poor environments. However, many of its properties have yet to be rigorously evaluated. Spelt is being cultivated once again, mainly in Europe, due to its unique taste and its high nutritional value when baked in bread.
We aim to breed Hokkaido wheat that has the useful genes of spelt. For that, we evaluate genetic resources from around the world and discover and identify useful genes by using DNA markers and genome information. Our focus is on (1) the protein content and nutritive value (mineral content) of grains, (2) characteristics related to yield and adaptability, such as sprouting season, sprouting resistance, and lodging resistance (a property associated with culm stiffness), (3) the form and function of roots, which lead to improved phosphorus absorption, (4) the agricultural use of symbiotic relationships between arbuscular mycorrhizae and wheat. We also try to develop new "university brand" wheat varieties for bread that have the high nutritional value and rich flavor of spelt flour.
Academic background
2000 Graduate School of Agriculture, Hokkaido University (Complete Doctoral Degree)
2009 Assistant Professor, Obihiro University of Agriculture and Veterinary Medicine
2014- Associate Professor, Obihiro University of Agriculture and Veterinary Medicine