Naoto Hashimoto
Associate Professor
My Dream
To defeat lifestyle-related diseases by creating techniques utilizing autonomic nerve system.
Theme
Investigation of physiological roles of food components in mammales and involvement of vagus nerve in the roles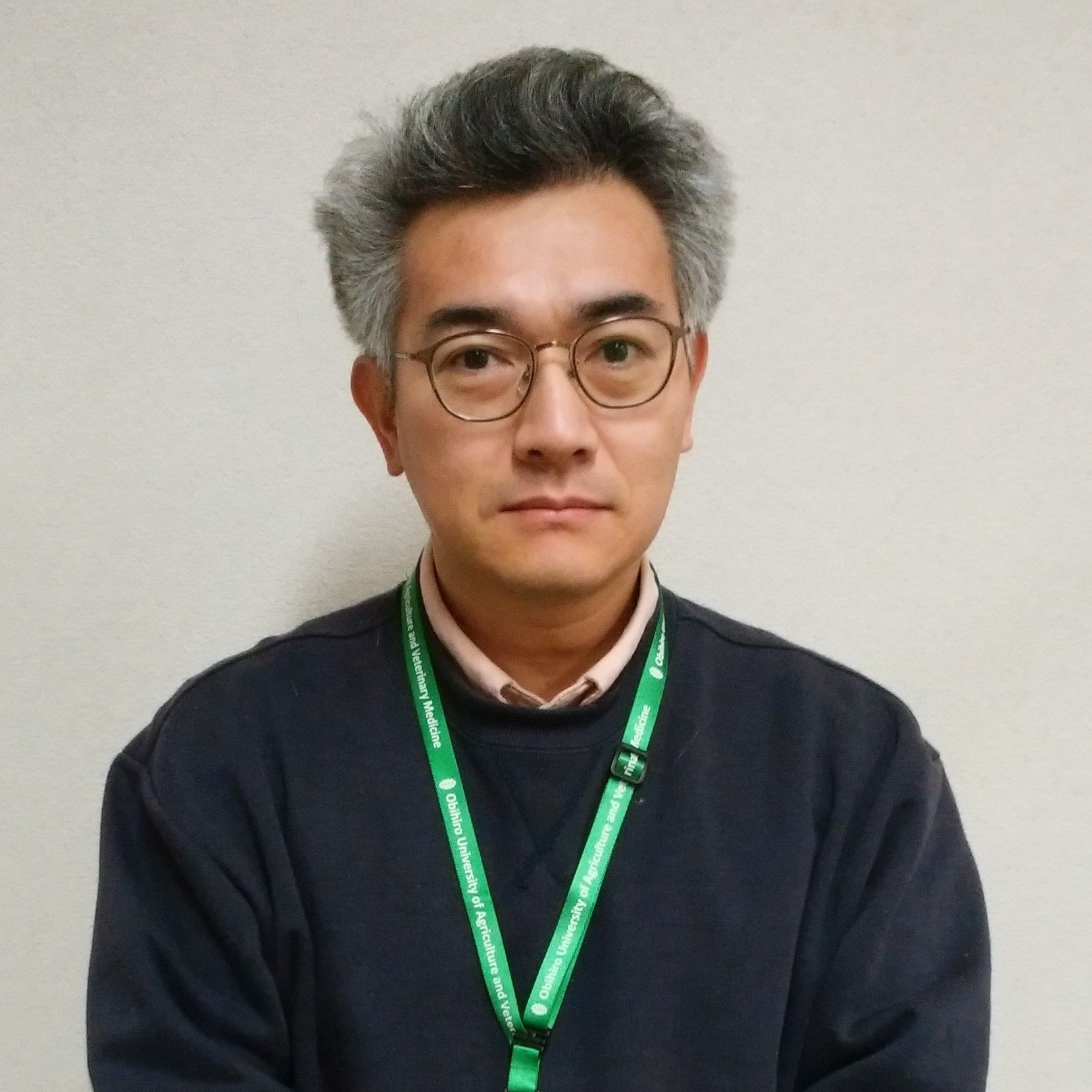 Field
Food and nutrition,
Nutritional biochemistry,
Nutritional physiology
Keyword
flavonoids,
non-alcoholic fatty liver disease (NAFLD),
bile acids,
vagus nerve,
adipokines
Instructable research topic for doctoral thesis
フラボノイド摂取による脂質代謝改善作用機構の解明
胆汁酸の長期摂取による血中アディポカイン調節機構の解明
胆汁酸によるフラボノイド代謝酵素調節機構の解明
Message
フラボノイドなどの食品成分や胆汁酸といった代謝物による生理作用の発現機構を、実験小動物や培養細胞を用いて研究しています。特に、近年はこれらの生理作用発現における神経系の役割に注目しています。
栄養学の分野では、これまで神経系を介した臓器相関(臓器間の情報のやり取り)はあまり注目されて来ませんでした。そのため、私の研究分野は、よく言えば栄養学においては未開拓の分野になります。先人が多くないので、道のりは楽ではありませんが、その分、新しい発見をする可能性も高くなるかもしれないという、果て無き夢を見て研究をしています。
せっかくの学生生活、人生に一度くらいは果てなき夢を追って険しい道を進んでみませんか。
| | |
| --- | --- |
| Academic degree | PhD. |
| Self introduction | As I had investigated physiological functions of crops and vegetabels in rats and mice in NARO for more than 15 years, I will investigate mechanisms of physiological functions of food components using rodents and involvement of nerve system in the mechanisms in this university. Additionally, I sometimes enjoy badminton and fishing. Let's enjoy the Tokachi life. |
| Room address | General Research Building 3 |
| Room number | Room 606 |
| Mail address | hasshy obihiro.ac.jp |
Belongs
Research Department/Department of Life and Food Sciences/Division of Food Science/Section of Food Technology and Biotechnology
Introduction
Flavonoids are water-soluble phytochenimals in foods and can be hardly found in our blood. Thus, physiological activities of flavonoids are often denied. However, we showed that flabonoids can stimulate hepatocytes. On the other hand,as HBVN was involved in the reduction of blood adipokine concentrations in rodents with non-alcoholic fatty liver disease, namely NAFLD, we focus hepatic branch of vagus nerve (HBVN) that links the liver to the central nerve system . Now, I hypothesize that HBVN can mediate stimulation to hepatocytes with flavonoid to other organ, and will try to proven the hypothesis in this university.
List of current research topics
To reveal expenditure mechanisms of fatty acids in feeding flavonoids.
To investigate mechanisms of reduction of blood adipokine concentrations in NAFLD rodents induced by bile acids and involvement of HBVN in the reduction.
To investigate mechanisms of expression of flavonoid-metabolizing enzymes regulated by bile acids.
Affiliated academic society

The Japan Society of Nutrition and Food Science,

The Japanese Biochemical Society,

The Physiological Society of Japan