IGARASHI Makoto
Professor
Theme
Elucidation of parasitic mechanism of protozoa
Belongs
National Research Center for Protozoan Diseases/Department of Disease Control/Research Unit for Infection and Pathology
National Research Center for Protozoan Diseases/Department of Global Cooperation/International Cooperation Unit
Research Center for Global Agromedicine/Department of Veterinary Medicine
Field

Protozoology

Keyword

Protozoa,

Toxoplasma,

Gene,

Parasitism,

Pathogen
Introduction
Toxoplasma is a zoonotic disease by which 20% to 30% people of the world's population are latently-infected.
Toxoplasma makes serious problem on immune-suppressive people such as HIV patients, aging, etc. and on congenitally infected infants. This laboratory is working on the unraveling the mechanism of Toxoplasma's parasitism on hosts.
Focusing on pets that are familiar to humans, we are investigating the infection status of parasites that are a problem in public health.
List of current research topics
Biochemical analysis of Toxoplasma oocyst wall protein.
Vaccine development against Toxoplasmosis.
Understanding the transition process from acute to chronic infection of Toxoplasma.
Epidemiological investigation of intestinal parasites.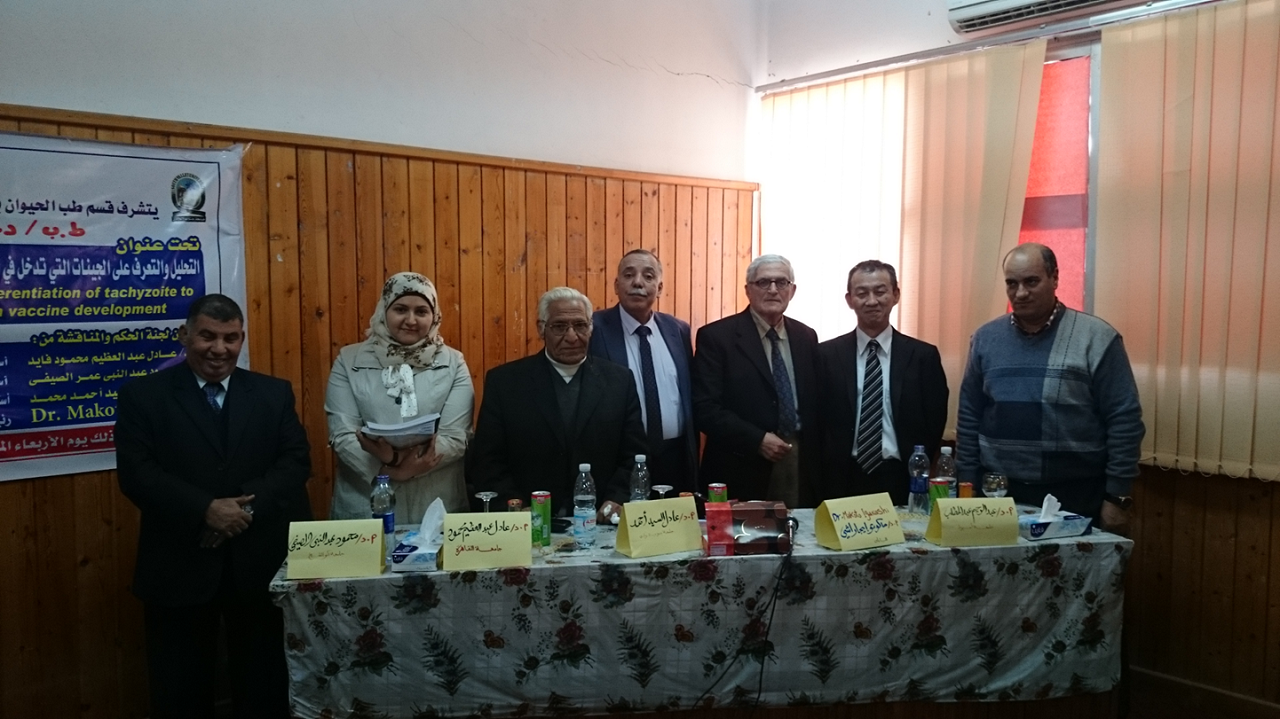 | | |
| --- | --- |
| Academic degree | PhD |
| License | Veterinarian |
| Self introduction | Thank you. |
| Room address | National Research Center for Protozoan Diseases |
| Mail address | makoto obihiro.ac.jp |