TAKEDA Yohei
Assistant Professor
My Dream
Contribution to viral infectious control
Theme
Application of novel antiviral compounds to the therapy and vaccination.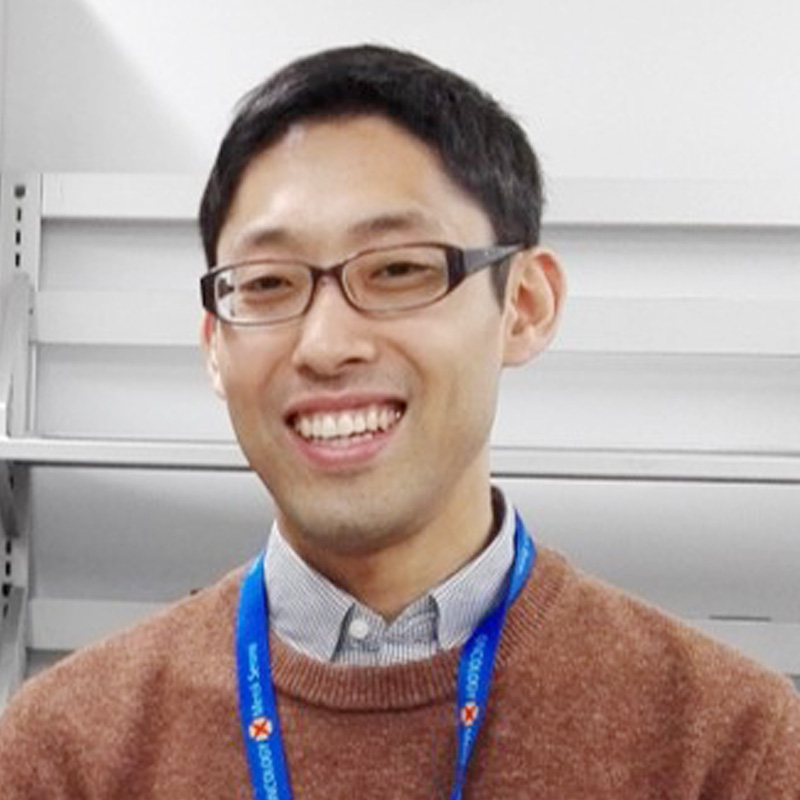 Field
Keyword
Antiviral immune response,
Antiviral therapy,
Antiviral compounds,
Vaccination,
Influenza virus,
Pathogenicity,
Viral mutation,
Rapid diagnostic kit
Message
私は本学獣医学科在籍時にインフルエンザウイルスの研究を行っていました。なかでもウイルス感染により誘導される宿主免疫応答に特に興味を持ちました。
本学卒業後は北海道大学大学院に進学し、感染症と同様に免疫が病態に大きく関与するがんに関わる研究を行いました。特に、多くの難治性患者さんに適用可能な、副作用が少なく有効性が高い抗腫瘍免疫療法の確立を目指した研究に従事してきました。
研究は一足飛びに成果が得られるものではありませんが、多くの人々や動物の利益に繋がり得る非常に遣り甲斐のある仕事です。そのような研究活動に触れることは貴重な経験になることと思います。是非一緒に面白いことを見つけてゆきましょう。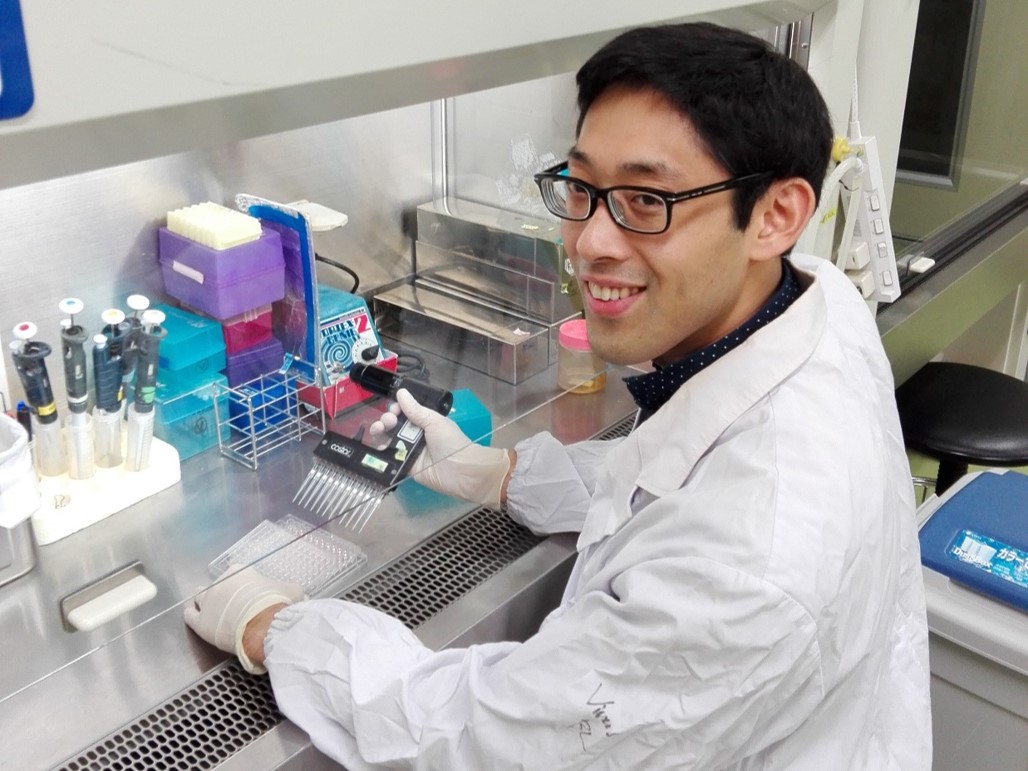 | | |
| --- | --- |
| Academic degree | Ph.D.Med. |
| License | Veterinarian |
| Self introduction | I'm from Hokkaido. I've conducted research on antitumor immunity. I've been particularly involved in research that aims for the practical application of safe, effective antitumor adjuvants (immunostimulants). Since being hired by Obihiro University of Agriculture and Veterinary Medicine, I've been studying virology. |
| Room address | General Research Building IV |
| Mail address | ytakeda obihiro.ac.jp |
Belongs
Research Center for Global Agromedicine/Department of Veterinary Medicine
Diagnostic Center for Animal Health and Food Safety/Research Unit for Emerging and Re-emerging Infectious Diseases
Research Department/Department of Veterinary Medicine/Division of Veterinary Sciences/Section of Applied Veterinary Sciences
Introduction
I'm engaged in research on controlling of flu virus infections. I've aimed at the following: (1) exploring new anti-influenza viral substances and their application to new therapies and vaccines, (2) clarifying the relationships between viral gene mutations and infectivity/pathogenicity, and (3) developing rapid diagnostic kits for the avian influenza virus. Concerning #1, I explore antiviral components found in natural substances and analyze their mechanisms of action. Using a mouse model of flu virus infection and focusing on immune responses in vivo, I analyze the therapeutic and protective effects of antiviral substances. (Refer to the figure.) With regard to #2, I analyze the mutations of flu virus genes isolated from wild birds. I inoculate mice with such viruses to identify the genetic mutations that are involved in their infectivity and pathogenicity to mammals, and to clarify ways of controlling viral infections. With regard to #3, I research new diagnostic methods that can rapidly and specifically detect avian flu viruses of the H5 and H7 subtypes, which are particularly important for epidemic prevention. I analyze viruses other than flu viruses that are pathogenic to domestic animals and people and conduct research on therapies.
List of current research topics
Search of naturally-derived novel antiviral compounds and identification of its antiviral mechanism.
Application of novel antiviral compounds to the therapy and vaccination.
Analysis of viral mutations related to pathogenicity and infectivity in mammals.
Development of rapid diagnostic kit for avian influenza virus
Related industries

Veterinary medicine,

Medical science

Affiliated academic society

The Japanese Society of Veterinary Science

Academic background
Career History
2018- present
2017-2018 Hokkaido University Graduate School of Medicine, Specially Appointed Assistant Professor

Education
2017 Ph. D. in Medicine, Hokkaido University Graduate School of Medicine
2012 B.V. in Veterinary Medicine, Obihiro University of Agriculture and Veterinary Medicine