HASHIMOTO Yasushi
Associate Professor
My Dream
Connect understanding of fungal ecology to ecosystems conservation
Theme
The ecology of plants and associated fungi, including mycorrhizal and endophytic fungi in natural and agricultural ecosystems.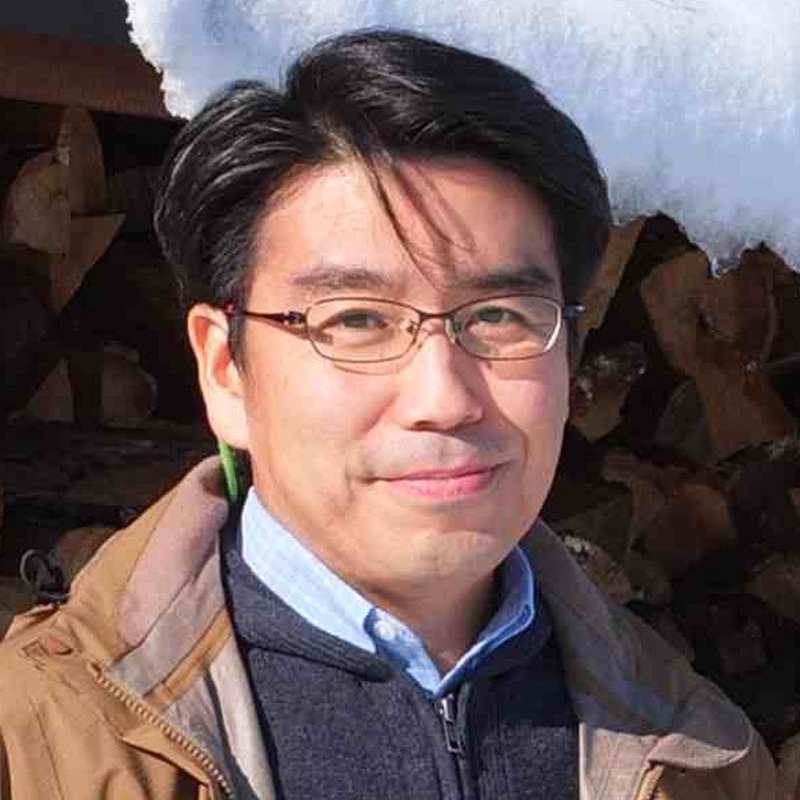 Field
Forest ecology,
Mycology,
Fungal ecology
Keyword
Fungi,
Mushroom,
Forest,
Symbiosis,
Mycorrhiza,
Endophytic fungi
Laboratory of fungal ecology
Instructable research topic for doctoral thesis
森林の植物の根系に定着して成長を助ける菌類の生態解明に関する研究
十勝の畑の豆類根系に定着する共生菌の生態と応用に関する研究
森林の地表のリター分解に関わる菌類の分解能力など生態に関する研究 など
Message
研究室では、生態系の仕組みを、菌類(きのこ・カビ)の研究から解明しようとしています。植物だけ、菌類だけの研究では見えない、生態系の仕組みを明らかにしたいと考えています。主に扱う菌類は「きのこ」を作る植物の共生菌と落葉落枝の分解菌です。このような方向性の菌類の生態学に関する研究について指導可能です。また、卒論研究に学生各自が主体的に取り組むことを求めています。積極的に卒論に取り組む事で、科学の先端に触れることが出来るだけでなく、論理的思考法、文章の読み方・書き方、コミュニケーション、時間管理など、社会生活に役立つ技術も身につけることが出来ます。
Academic degree

Ph.D

License

High School Specialized Teacher's License (Agriculture),

High School First-class Teacher's License (Science)

Self introduction

I'm interested in the ecology of forests, with a focus on the symbiosis that occurs between mycorrhizae (mushrooms and molds) and trees. Forest plants and fungi have excellent relationships. These organisms make effective use of each other, and my curiosity for this research subject is unflagging. Despite being from Yokohama, I prefer the natural splendor of Hokkaido to the urban environment, and I enjoy life in Obihiro in every season.

Room address
General Research Bilding 2
Mail address
yhashi obihiro.ac.jp
Belongs
Research Department/Department of Agro-environmental Science/Division of Ecology and Environmental Science/Section of Ecology and Environmental Science
Introduction
This lab conducts ecological research on fungi (molds and mushrooms) that inhabit the roots and leaves of plants. Mycorrhizae, which are bacteria that engage in symbiosis with plants, are essential to the growth of new plants in various ecosystems. In many cases, fungi are thought to wait—in the form of spores or the like—for a new plant to establish itself in the soil. If suitable fungi aren't found in a given place, the plant can't grow there. I investigate the following: the relationships between plants and fungi in coastal, riparian and forest disturbance sites; the forest floors of mature forests; areas of artificial disturbance; and areas of abandoned cultivation. I try to clarify the relationships between plants and bacteria in various ecosystems by detecting the bacteria in soil in order to identify the bacterial species with DNA analysis and by conducting co-cultivation experiments using microbial isolates and aseptic seedlings.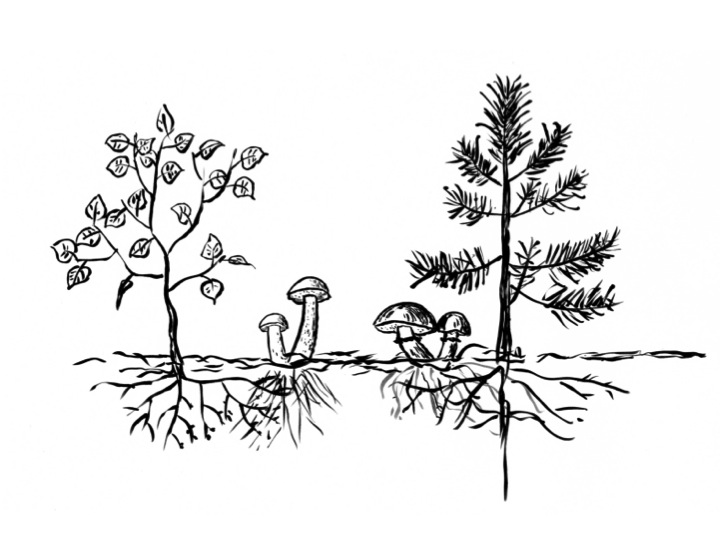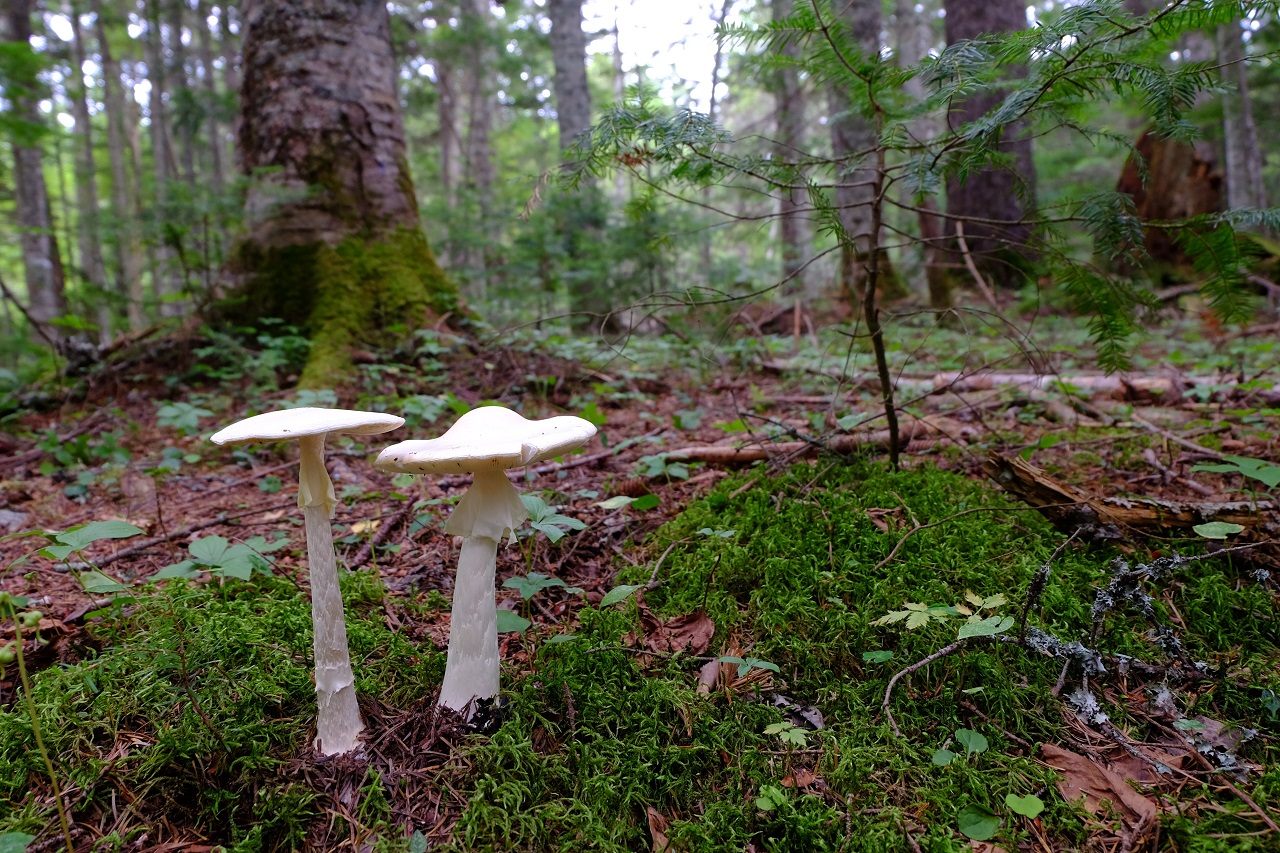 List of current research topics
Interaction between the forest floor herbaceous plants and mycorrhizal fungi connecting roots of trees.
The role of symbiotic fungi in regeneration of subarctic coniferous forests.
Role of symbiotic fungi of trees growing in wetlands
Ecology of the decomposing fungi under snow cover.
Related industries

Foresty science

Affiliated academic society

The Mycological Society of Japan,

The Japanese Forest Society,

The Ecological Society of Japan

Editorial Board
Academic background
BS, Department of Agriculture, Gifu University 1991
MS, Department of Agriculture, Gifu University 1993
Ph.D., United Graduate School of Agricultural Science, Gifu University 1999
Senior Lecturer, River Basin Research Center, Gifu University 1999-2000
Assistant Professor, Department of Agro-Environmental Science, Obihiro University of Agriculture and Veterinary Medicine 2000-2010
Associate Professor, Department of Agro-Environmental Science, Obihiro University of Agriculture and Veterinary Medicine 2010-Present