My Dream
A happy lifetime to all bovines
ThemeStudies on calf health and disease
Studies on dairy cattle hoof disease
Studies on bovine preventive veterinary medicine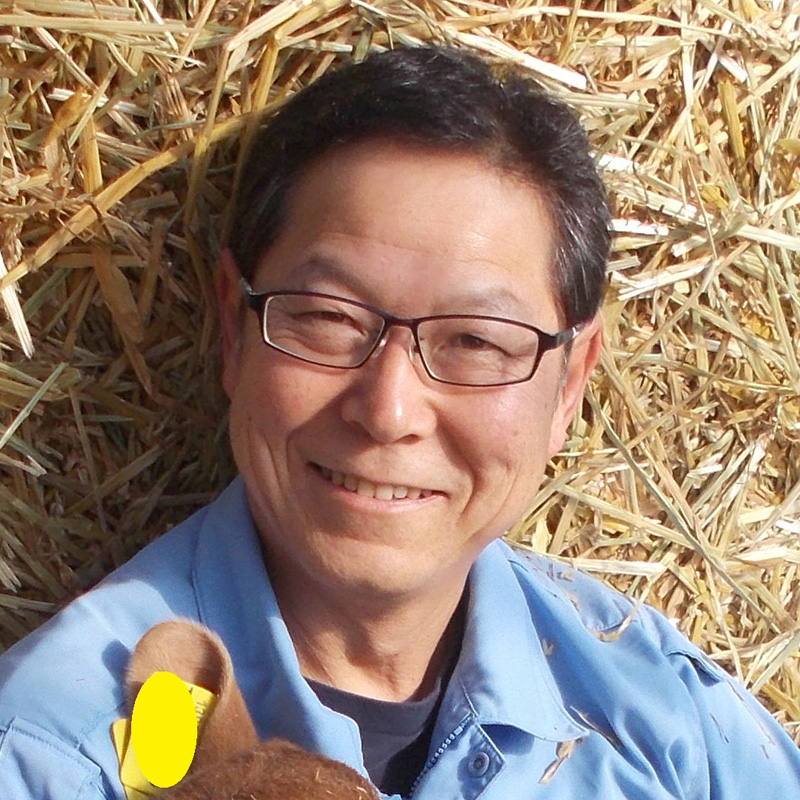 Field
Bovine disease,
Livestock nutrition,
Production medicine
Keyword
Bovine,
Calf,
Amino acid,
Digital dermatitis,
Prevention
Instructable research topic for doctoral thesis
牛の趾皮膚炎の病態解明と治療・予防法の検討
子牛感染症の疫学調査とそれに基づく予防プランの検討
内視鏡を用いた起炎菌の同定に基づく牛の肺炎治療・予防プランの検討
Message
私は本大学に赴任するまでの32年間、十勝NOSAIの職員として産業動物臨床一筋で働いてきました。そこで強く感じたのは「牛や馬たちに幸せな一生を送ってもらうためには、飼い主である農家さんの意識を変えなければならない」ということです。自分の飼っている牛や馬たちが、ちゃんと手を掛けてあげさえあげれば長生きし、生産性も上がり、結果的に自分に恩返ししてくれる、そんな意識を農家さんに芽生えさせることが、産業動物臨床家の重要な仕事だと思っています。そのためには獣医師と農家さんとの信頼関係が不可欠です。
皆さんが農家さんに信頼されるような獣医師になってくれることを応援します。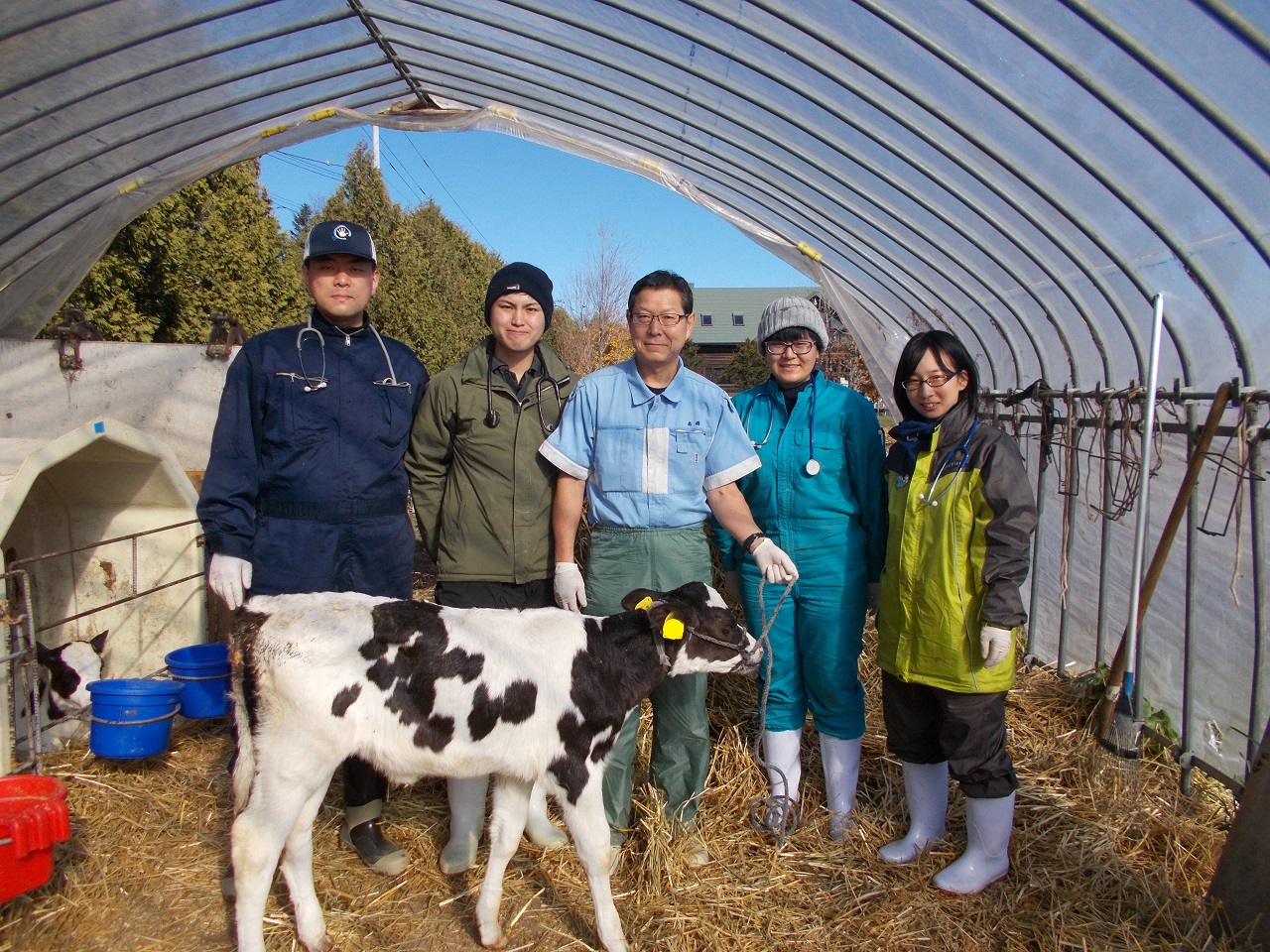 | | |
| --- | --- |
| Academic degree | Ph.D. |
| License | Veterinarian |
| Self introduction | I'm from Kanagawa. I worked as a clinical vet on an industrial farm in Tokachi for 32 years before coming to this university. I hope to take advantage of that experience and to conduct research that addresses the needs of livestock farmers and industrial animal clinicians. I like motocross and fishing in streams and surf. |
| Room address | Large Animal Hospital and Clinical Research Building |
| Room number | 207 |
| Mail address | eijit123 obihiro.ac.jp |
Belongs
Research Department/Department of Veterinary Medicine/Division of Clinical Veterinary Medicine/Section of Large Animal Clinical Sciences
Veterinary Medical Center/Large Animal Clinic
Introduction
At graduate school I studied surgically non-invasive methods for diagnosing bovine amyloidosis. Isoform analysis of serum amyloid A (SAA), which is a precursor of deposited amyloid A protein, was found to be an effective diagnostic tool. While working as a vet at the National Agricultural Insurance Association, I studied a nephrotic syndrome in cattle in which there's no amyloid deposition, and I conducted epidemiological surveys of infectious diseases at dairy-cow care and nursery facilities and supplement supply tests to boost calf productivity. I've only just come to this university, so comprehensive research on these hasn't been conducted yet. Now I'm promoting research on digital dermatitis in dairy cattle.
Related industries

Veterinary medicine,

Animal husbandry,

Livestock nutrition,

Clinical epidemiology

Affiliated academic society

The Japanese Society of Farm Animal Veterinary Medicine,

The Society of Farm Animal in Infectious Diseases

Academic background
1986: School of Agriculture and Animal Science, Obihiro University of Agriculture and Veterinary Medicine (Graduated)
1986-2018: NOSAI Tokachi
2007: Ph.D., the United Graduate School of Veterinary Sciences, Gifu University
2018-: Professor, School of Agriculture and Animal Science, Obihiro University of Agriculture and Veterinary Medicine