KAWANO Youichi
Associate Professor
Theme
Elucidation of capabilities indispensable to management and development of management ability acquisition method
Belongs
Research Department/Department of Agro-environmental Science/Division of Agricultural Economics/Section of Agricultural Economics
Center for Industry-University Collaboration/産学連携推進室長
Field

Managerial capacity theory,

Agricultural Business Studies,

Agricultural economics,

Brewing Business Studies,

Bio-business management,

Small business theory

Keyword

Managerial skills,

Corporate management,

Agricultural management,

Small and medium enterprises,

Brewing industry,

Human resource development,

Ability development
Introduction
In recent years, the business environment surrounding the agriculture, forestry, fishery and food industries, which are positioned as the key players in the production, processing and distribution of food, has undergone drastic changes. The challenges facing industries related to food and agriculture in Japan are pointed out here: increasing of food self-sufficiency, the securing of safe and reliable supplies of food, the establishment of new business models for regional environmental conservation, and the creation of new players. To respond to these challenges, it's important to establish management that ensures the sustainability of the following: agriculture, forestry and fishery; food processing and distribution; nature conservation, regional environmental conservation, industries related to nature conservation and regional environmental conservation, and companies related to such industries.
To address these challenges, it's necessary not only to establish individual agricultural and corporate management strategies, but also to prepare a wide variety of management strategies in collaboration with various organizations and regions, as well as in cooperation with different industries, including food manufacturing. It's also necessary to elucidate the management skills that are required to respond to these new trends and to clarify the specific development process of managerial abilities.
As for the development of management capabilities to address various changes in domestic and foreign environments, a method by which to develop management capabilities was conceptually positioned within general and agricultural management research. However, the experience and learning that lead to the development of management capabilities have not been elucidated concretely. In addition, despite various researchers' claims of the need for an objective understanding of such development with reference to psychological methods and the like and those researchers' claims of the need for the clarification of personal qualities required for sound management from long ago, such personal qualities have been regarded as innate natural qualities of human beings that are not subject to research, and research such as that described above has never been conducted.
To comprehensively characterize what constitutes sound management ability, there is an urgent need to distinguish between human qualities that are believed to be inherent and managerial abilities that are regarded as subject to improvement. In addition, it's important to elucidate the constitutional characteristics of managers and the experience and learning that contribute to the development of managerial qualities.
Our ultimate goals are to establish objective methods for quantitatively and qualitatively understanding management ability, to evaluate managerial abilities, to compare characteristics of managers that differ according by industry and region, to comprehensively consider what makes a manager capable, and to obtain research results that will guide various managers around the world.
List of current research topics
Study on elucidation of the relationship between organizational management ability and business outcomes in agricultural organization management
Study on elucidation of unique managerial capabilities of successor of agriculture and examination of direction of capacity development
A Study on Change of Crop rotation System of Upland Crop Agriculture and Elucidation of Cropping Factors in Tokachi Agriculture
Study on elucidation of characteristics of managerial and technical factors based on innovative raw material procurement system in brewing industry
Study on elucidation of success factor in restaurant management at medium and small scale
Related industries

Corporate management,

Agricultural management,

Upland farming agriculture,

Animal husbandry,

brewing

Affiliated academic society

The Farm Management Society of Japan,

The Agricultural Economics Society of Japan,

Agricultural Extension Research Society of Japan,

Society of Practical Integrated Agricultural Science,

The Agricultural Economics Society of Hokkaido,

Agricultural Extension Research Society of Hokkaido,

The Association for Regional Agricultural and Forestry Economics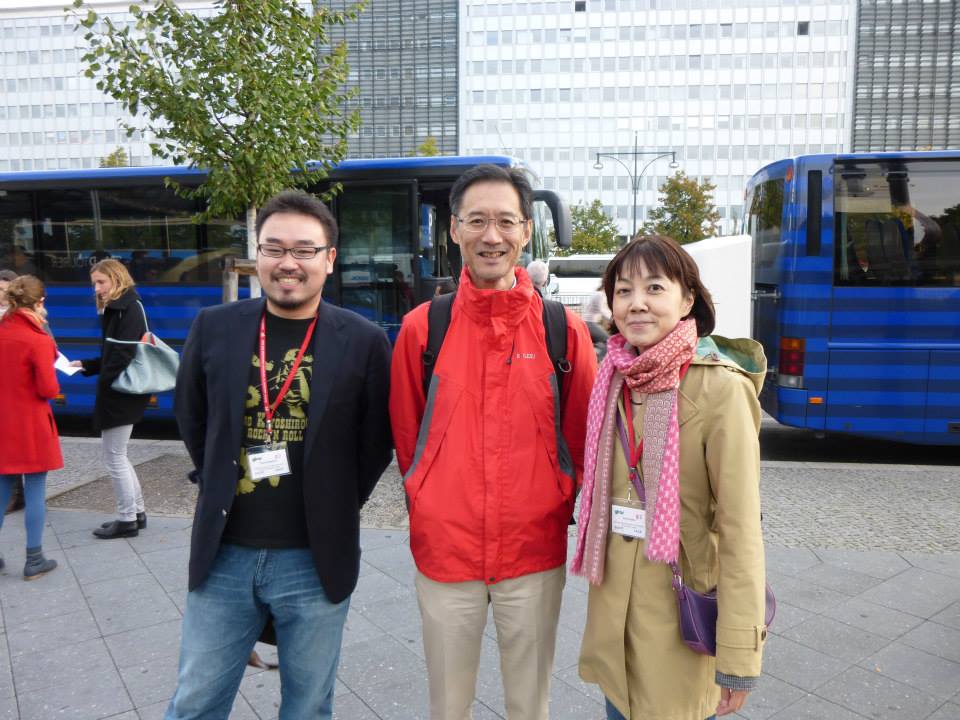 | | |
| --- | --- |
| Academic degree | Ph.D(International Bio-Business) |
| Self introduction | I'm from Hakodate, Hokkaido. I studied zymology at university, and at graduate school, I conducted research on theories of small and medium-sized enterprises and of managerial effectiveness. In my spare time, I worked in various fields, such as organic agriculture in Niigata and radiation dosimetry in Fukushima. To contribute to Hokkaido industry, we aim to collate the results of our research, mainly those on theories of managerial effectiveness. I enjoy walking my dog. |
| Room address | General Research Building Ⅰ |
| Room number | N3302-5 |
| Mail address | kawano obihiro.ac.jp |