TOKUJI Yoshihiko
Associate Professor
ThemeResearches in our laboratory are mainly focus on three perspectives as follows which based on the keywords of "Food and Genomics".
· Explore the beneficial functions and/or components in foods that involve in health promotion through changes in gene expression.
· Identify the effect of foods, food components and their mechanism on improving the intestinal microbial composition and gut barrier function.
· Develop improved food crops through modulating the genes responsible for environmental responses or production of functional substances.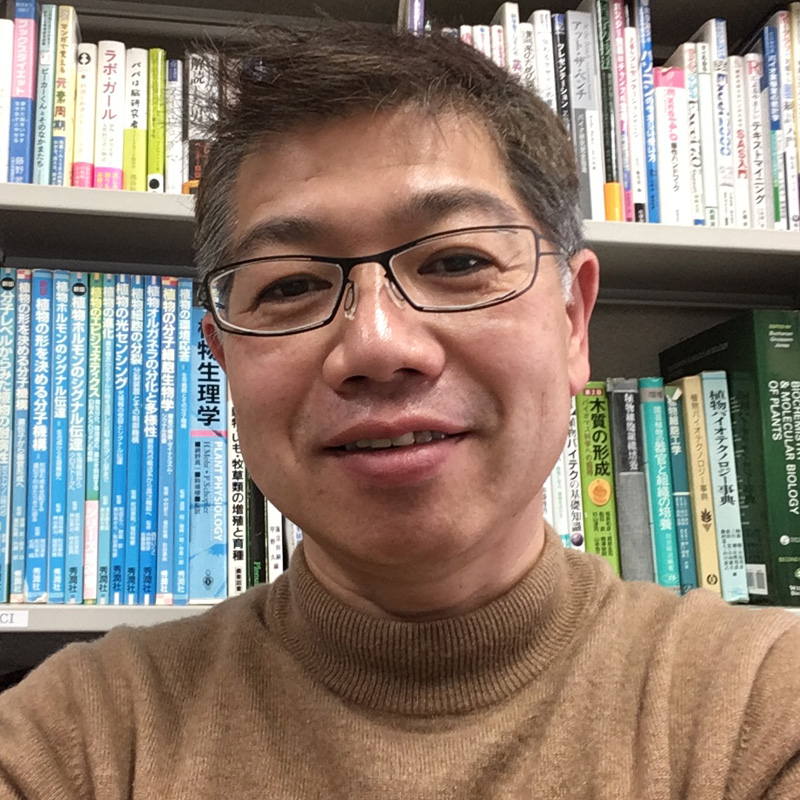 My Dream
Searching and developping crops and their components beneficial for human health
Belongs
Research Department/Department of Human Sciences/Division of Natural Sciences and Physical Education/Section of Natural Sciences and Physical Education
Center for Industry-University Collaboration/共同利用設備ステーション長
Field

Food Science,

Plant Physiology,

Molecular Biology

Keyword

Transcriptome,

Totipotency,

Food Functionality,

Carrot,

Arabidopsis,

Rice,

Maitake,

DNA methylation
Introduction
Food Science
We've been promoting food functionality evaluation and searches by transcriptome analysis in collaborative research with other research institutes and companies. We've been evaluating and studying the food functionality of grape pomace, sweet corn, buckwheat sprouts, orange β-cryptoxanthin, and other materials. In addition, we're studying the metabolic improvement functionality and the prebiotic effects of a Grifola frondosa cultivar that's been developed by the Forest Products Research Institute of the Hokkaido Research Organization.
Plant Science
Regarding epigenetic control in the reprogramming of somatic cells in plants, we've conducted research using carrots and thale cress, and we've clarified that DNA methylation and demethylation result in the gain or loss of pluripotency that's seen in somatic cell embryogenesis and in organ fragmentation. We've also clarified that transporter proteins involved in the regulation of rice branching are also related to the closure of pores.
List of current research topics
Evaluation method of anti-allergy rice by cultured cells
Study on the microbiota on peanut cultivated in cold regions
Related industries

Food industry,

Agriculture
| | |
| --- | --- |
| Academic degree | Ph.D. (Science) |
| Self introduction | I'm from Hokkaido. We've been studying the totipotency and mechanism of branching of plant cells, and we've been using transcriptomes to evaluate and explore the functionality of foods. I like fishing and listening to music. |
| Room address | General Research Building 1 |
| Room number | N1302-2 |
| Mail address | tokuji obihiro.ac.jp |