SAITO Jun
Associate Professor
Theme
Practical and theoretical studies on active learning and learning analytics for the physics education
Belongs
Agri-information technology Center /農学情報教育部門
Research Department/Department of Human Sciences/Division of Natural Sciences and Physical Education/Section of Natural Sciences and Physical Education
Field

Theoretical Physics (Particle Theory),

Higher Education Research (Science Education)

Keyword

Elementary Particle,

Symmetry,

Lattice Field Theory,

STEM Education,

ICT Education,

Active Learning,

Learning Analytics
Introduction
Our research interests mainly include two fields. One is particle physics, and the other is physics education.
The aim of particle physics in general is to understand the behavior of elementary particles, the fundamental elements of the universe, based on experimental data, simulations, and theoretical consistency. Symmetry appearing in particle theory is essential among others. We have been focusing on a special deformed symmetry aiming for formulating a theoretical model which would avoid difficulties found in usual models of particle physics.
In the other research field, we are interested in practically developing teaching strategies like introducing active learning style, using ICT systems, etc., and evaluating their effectiveness as well. Currently we are focusing on learning analytics of various learning data (typically log data available on e-learning servers) as a new approach of evaluation to find aspects of learning which we could not address with traditional methods.
Studies on physics and physics education may seem to be quite different. There is, however, an emergent research field that learning data treated by lenarning analytics can be analyzed based on models of statistical physics. We are proceeding to that sort of connection between physics and physics education as our next research theme.
List of current research topics
Practical studies on the effectiveness of the evaluation of physics education using learning analytics
Theoretical studies on the characteristics of deformed symmetries in the quantum field theory
Related industries

Education

Affiliated academic society

The Physical Society of Japan,

Japan Association for College and University Education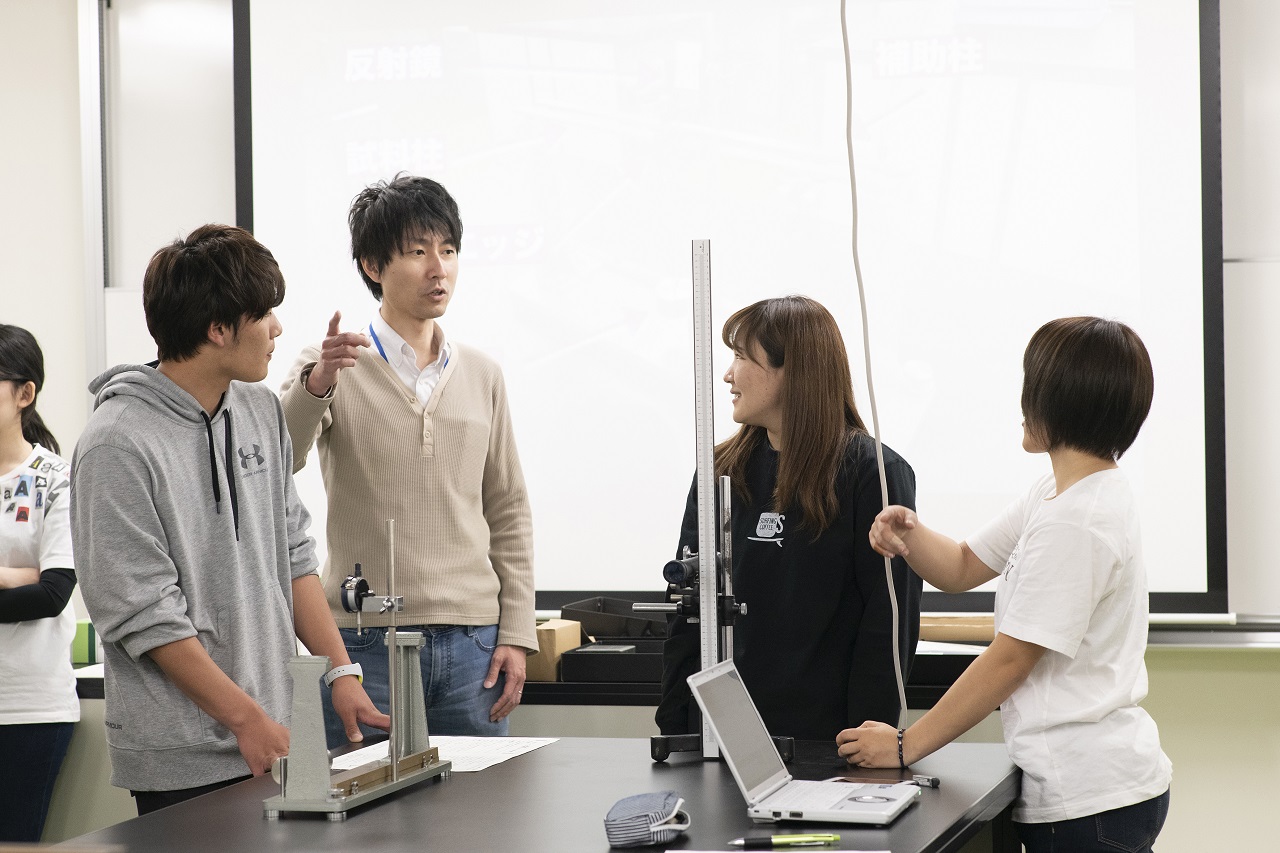 | | |
| --- | --- |
| Academic degree | Ph.D. |
| Self introduction | I have been living in Hokkaido, but I have never been used to its coldness in winter. I spend my holidays playing with my kid in the park and enjoying foods special to Tokachi area. Here I teach physics and have a class on information processing. |
| Room address | General Research Building I |
| Room number | N1302-3 |
| Mail address | jsaito obihiro.ac.jp |