Name:  Adrian Miki C. Macalanda                    
Affiliation: Cavite State University
Position: Associate Professor
Term: May 2022-October 2022
Host researcher: Prof. Shinichiro Kawazu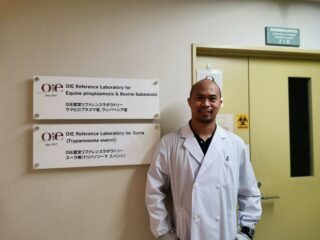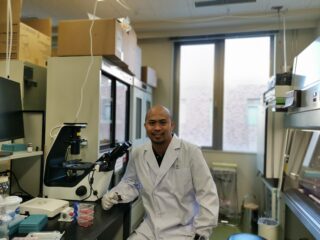 At the NRCPD
Circumstances of application:
I applied for the foreign visiting researcher of the NRCPD to continue doing research on parasitology. I would also like to help my home university to increase our research output and materialize the collaboration of NRCPD and Cavite State University by virtue of our existing Memorandum of Understanding (MOU).
Research activity in NRCPD:
At this time, I did research on the molecular detection and characterization of Trypanosoma evansi in thoroughbred race horses and goats in Cavite. As of writing, there has been no studies done to characterize this protozoan parasite in the province as well as the parasite mentioned. We found interesting data on the possibility of inter-species infection of T. evansi affecting race horses in the province.
Future prospects:
I plan to use this experience to apply the knowledge in my home university as well as to mentor undergraduate students and teach them the knowledge that I have learned from my stay in NRCPD. Also, I intend to strengthen the collaboration and understanding between my home university and OUAVM through the active participation and collaboration and exchange of students and co-teachers.