SATOW Tadatoshi
Professor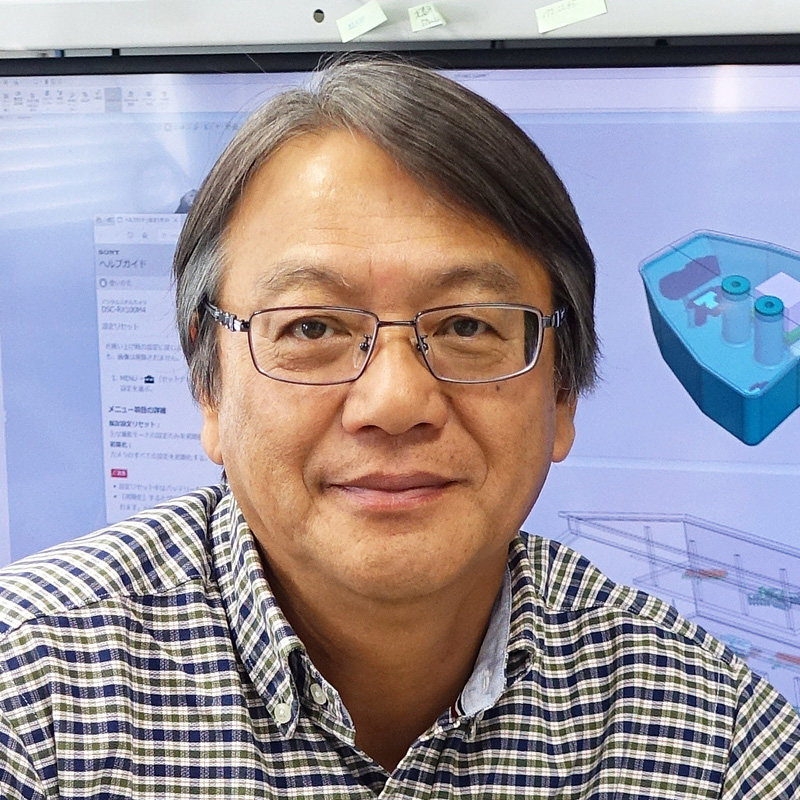 Field
Agricultural mechanics,
Agricultural informatics,
Smart-agriculture,
Mechanical engineering,
Electronics,
Manufacturing
Keyword
Agricultural machine,
Tractor,
Robot,
Machinery,
Farming
Laboratory of Field Machinery
Instructable research topic for doctoral thesis
大規模畑作でのロボットトラクタに関する研究
コンピュータシミュレーションによる噴霧ノズルの散布特性の解析
3D-CAD/CAEを利用した農業機械の開発
Message
コンピュータやICT,工学関係の科目に興味を持って学習してください。また,コンピュータシステム,3次元CAD,電子・機械工作など,「モノづくり」に興味のある学生やそれに挑戦してみたいと思っている学生を大歓迎します。主要機器:3Dプリンタ,レーザ加工機,3Dモデラ,3Dスキャナ,NC旋盤・フライス盤など
あなたのアイディアが世界の農業で活躍するかも!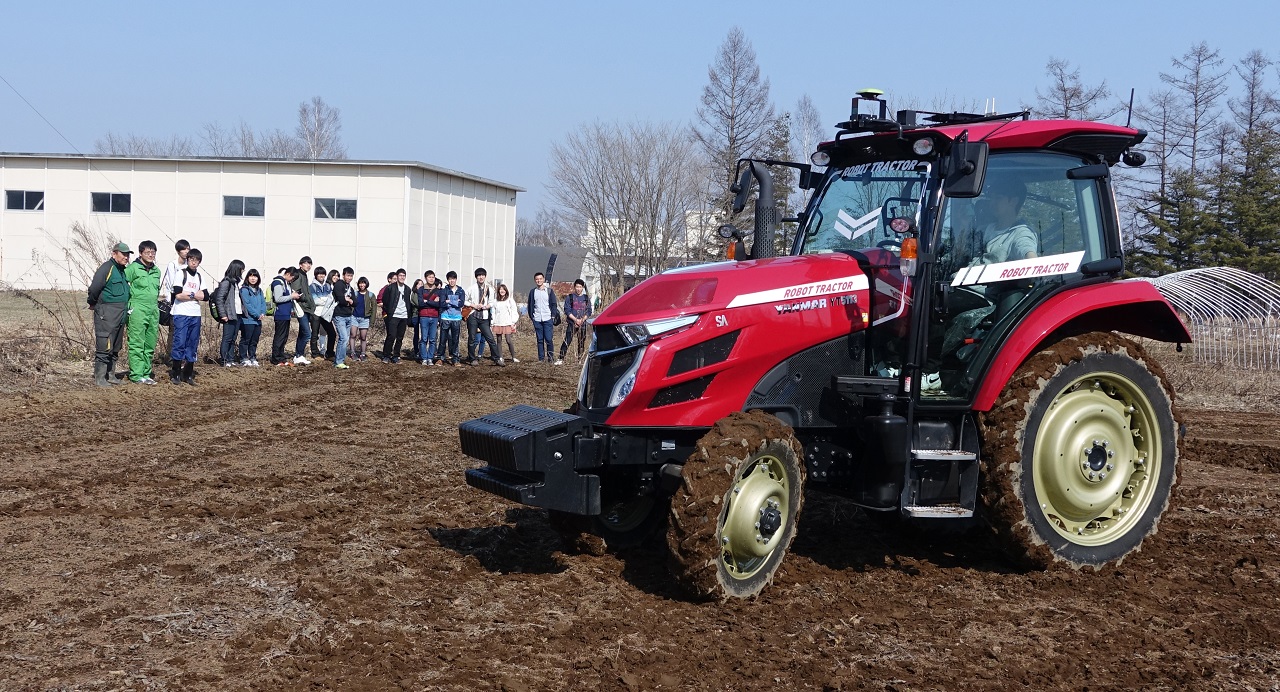 Academic degree

D.Agr.

Self introduction

I'm into physics and engineering, and I'm enthusiastic about computers and other devices. Biology and chemistry are my weakest subjects. I'm interested in mechanical devices, which I enjoy tinkering with in my free time at university. I specialize in large tractors and various work machinery for large-scale agriculture in Hokkaido, and I conduct research on advanced large-scale agricultural machinery of the size used in Europe. Such machinery is rare in Japan.

I adore cool tractors, and the tractor displayed in front of my lab attests to my passion for tractors. In recent research, with the aim of giving global prominence to Tokachi agriculture, we pursue unique study themes every day as the engineering part of the agricultural department—themes such as manufacturing and smart agriculture, including automation and robotization—utilizing electromechanical technology.

Room address
General Research Building 1
Room number
N2302-3
Mail address
fmsatow obihiro.ac.jp
Belongs
Research Department/Department of Agro-environmental Science/Division of Environmental and Agricultural Engineering/Section of Environmental and Agricultural Engineering
農学情報基盤センター/センター長
Introduction
Roughly 60 years have passed since tractors came into widespread use in Hokkaido, and with the development of agricultural machinery, agriculture in Tokachi has developed into bountiful, large-scale, state-of-the-art agriculture that leads our nation.
However, even in large-scale agricultural areas, the consolidation of agricultural fields is advancing, as are labor shortages from birthrate declines and demographic aging. Our laboratory conducts research to address these issues. One is the demonstration and popularization of robot tractors that perform various unmanned operations related to upland cultivation, ground leveling, seeding, transplantation, inter-cultivation, weeding, pest control and harvesting.
To ensure food safety and security, it's important to spray agricultural chemicals safely and efficiently. We're developing a device that uses position-sensitive detectors (PSDs) to automatically control the height of a boom on a large sprayer, and we're researching precision pest control by using computer simulations to analyze the characteristics of atomization nozzles that are used to spray agricultural chemicals. We also use 3D-CAD/CAE and 3D printers to study manufacturing science, address efficiency improvements for potato harvesters, and perform analyses of field spaces for tractor operation using drones. The main research topics in recent years are as follows.
Empirical research for the popularization of robot tractors in large-scale upland farming (agricultural robots, precision agriculture, GPS tractor guidance)
The development of a module to detect the height of a large-scale boom sprayer and a boom-height automatic control device (the development of mechatronics, sensor technologies and software)
The development of field computers for agricultural cloud computing and tractors (precision agriculture, agricultural information, smart agriculture, the development of Android applications)
Simulations of sprayed particle drift performed by using the particle method (computer simulations, spray nozzles, agricultural-chemical spraying and reduced agricultural chemical application, food safety and security)
The use of 3D CAD/CAE to develop next-generation agricultural machinery (manufacturing science, movement and structure analysis, computer simulations)
Study on improving the work performance of potato harvesters (machinery development, analysis of agricultural work systems, evaluation of work performance)
The measurement and evaluation of 3D spaces in fields using drones (3D measurement, aerial photography, robot tractors)
Research on areas that combine agriculture and engineering is also conducted.
Affiliated academic society

The Japanese Society of Agricultural Machinery and Food Engineers,

Japanese Society of Farm Work Research,

Japanese Society of Agricultural Informatics,

The Robotics Society of Japan,

American Society of Agricultural Engineers

Academic background
1980 Bachelor of Agriculture, Department of Agricultural Engineering, Obihiro University of Agriculture and Veterinary Medicine
1981 YANMAR DIESEL CO., LTD.
1981- Obihiro University of Agriculture and Veterinary Medicine
2012- Professor, Obihiro University of Agriculture and Veterinary Medicine