My Dream
To make everyone happy through food
Theme
Creating healthy foods that taste good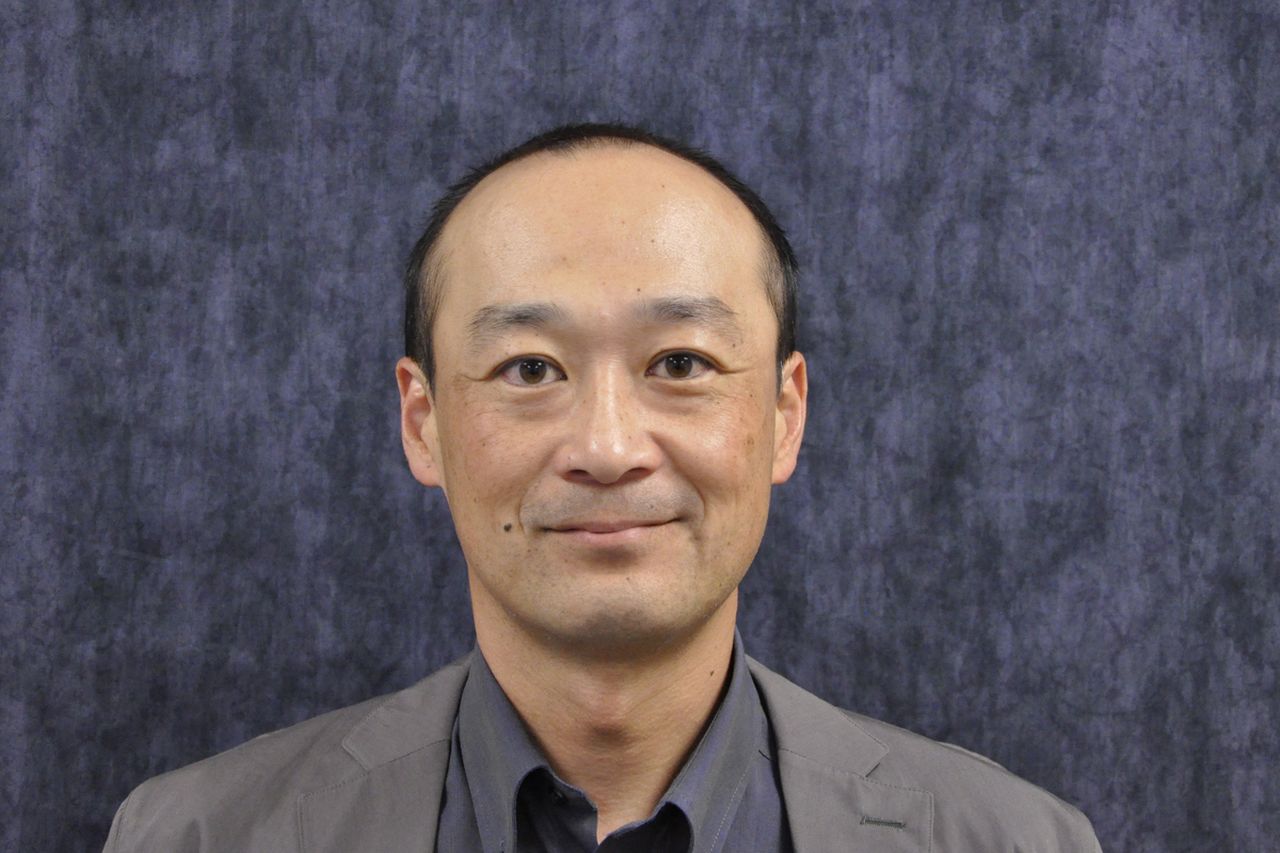 Field
Food materials science,
Food physical chemistry,
Physical properties of foods
Keyword
Polysaccharide,
Protein,
Biopolymer,
Gelation,
Emulsification,
Foaming,
Texture,
Dairy food,
Digestibility/absorbability,
Shelf life
Instructable research topic for doctoral thesis
食品の構造と機能に関する研究
食品の構造と物性に関する研究
乳タンパク質と多糖の相互作用が食品の構造および品質に与える影響
乳製品の構造と品質に関する研究
乳清タンパク質の乳化性、起泡性に関する研究
Message
大学が担う重要な使命の一つとして、新しい知識の創出が挙げられます。卒業研究を通してその過程を実体験し、その経験を卒業後の人生に生かして欲しいと願っています。
| | |
| --- | --- |
| Academic degree | Ph.D. |
| Self introduction | In 21 years or so of my professional career, I spent more than 12 years as a scientist in the industry and academia in the US. I am looking forward to dedicating my knowledge and experience to research and education here in Obihiro, Tokachi. |
| Room address | General Research Building 3 |
| Room number | 304 |
| Mail address | shinya.ikeda obihiro.ac.jp |
Belongs
Research Center for Global Agromedicine/Department of Agriculture and Animal Science
Research Department/Department of Life and Food Sciences/Division of Food Science/Section of Food Technology and Biotechnology
Introduction
Foods consist of not only many chemical components but also complex structures. To maximize the functions of foods, it is essential to understand how food structures change during food processing and create desired structures as a result of food processing. Because biopolymers such as polysaccharide and protein have dominant effects on the formation of food structures, I have been studying biopolymers on the basis of materials science and physical chemistry. Currently, the main focus of my research is to improve food qualities and shelf-lives. I am also working on to control digestibility and bioavailability of nutrients through controlling food structures. The ultimate goals of my research include creating foods that provide sufficient nutrients for seniors who have reduced appetite and metabolism, tasty foods containing less salts and sugar, or full fat foods with reduced energy intake.
List of current research topics
Controlling food texture using food polysaccharides and proteins
Controlling digestibility and absorbability of nutrients
Improving sensory properties of reduced salt/sugar/fat foods
Reducing glycemic indices
Improving shelf-lives of foods and food ingredients
Functionality development of milk proteins
Functionality development of food polysaccharides
Related industries

Food,

Cosmetics,

Pharmaceuticals

Affiliated academic society

American Chemical Society,

American Dairy Science Association,

Institute of Food Technologists

Editorial Board

Food Biophysics; 2016-2021

Academic background
B.Agr. (1993) Department of Agricultural Chemistry, the University of Tokyo
M.S. (1995) Department of Agricultural Chemistry, the University of Tokyo
Ph.D. (1998) Department of Agricultural Chemistry, the University of Tokyo
1998-1999 Research Associate Post-doc, Department of Food Science, North Carolina State University
1999-2005 Research Associate, Department of Food and Human Health Sciences, Osaka City University
2005-2006 Lecturer, Department of Food and Human Health Sciences, Osaka City University
2006-2008 Senior Scientist, CP Kelco
2008-2009 Manager Business Development Japan, CP Kelco Japan
2009-2012 Associate Professor, Department of Applied Biological Science, Kagawa University
2012-2019 Assistant Professor, Department of Food Science, University of Wisconsin-Madison
2019-present Current position