MINESHIGE Takayuki
Assistant Professor
My Dream
To contribute to connecting pathology with sick animals
Theme
Pathogenesis studies of spontaneous animal diseases
Field
Vererinary pathology,
Laboratory animal science
Keyword
Spontaneous disease,
Dog,
Cat,
Common marmoset,
Nonhuman primate,
Atopic dermatitis,
Skin disease
Instructable research topic for doctoral thesis
イヌのアトピー性皮膚炎についての病理学的研究
コモンマーモセットの自然発症疾患についての病態解明
Message
獣医診療経験から、臨床と病理の両面から病態を考察することができることが私の強みです。病気の動物、患者さんや臨床の獣医さんに寄り添いながら、難病の原因解明につながる研究をしていきたいと考えております。
Academic degree

Ph.D.

License

Veterinarian,

Diplomate JCVP (Japanese College of Veterinary Pathologists)

Self introduction

I am a pathologist with experience as a clinical veterinarian. I would like to contribute connecting pathology with sick animals.

Room address
General Research Building 1
Room number
S1103-1
Mail address
mineshige obihiro.ac.jp
Belongs
Research Center for Global Agromedicine/Department of Veterinary Medicine
Research Department/Department of Veterinary Medicine/Division of Veterinary Sciences/Section of Anatomy and Pathology
Introduction
Atopic dermatitis (AD) is a chronic, pruritic, and allergic skin disease in humans and animals, particularly dogs. Canine AD (cAD) has received attention as a spontaneous atopic animal model because domesticated dogs inhabit a human environment, and cAD shares several clinicopathological features with human AD (hAD). I reported that IL-13 possibly derived from T helper 2 (Th2) cells stimulates periostin production in both keratinocytes and fibroblasts, and then periostin may play a critical role in the pathophysiology of cAD, particularly in the enhancement and chronicity of skin lesions via IL-25.
The common marmoset (marmoset) (Callithrix jacchus), is a New World primate that has been increasing number of used in biomedical and preclinical research in recent years. I proposed a novel chronic gastrointestinal disease 'marmoset duodenal dilation syndrome' characterised by an unexplained obstruction at the inferior flexure of the duodenum, ultimately resulting in duodenal dilation. Moreover, I established that imaging techniques such as contrast gastrointestinal radiography, plain radiography, and ultrasonography without anesthesia can be used to diagnose duodenal dilation.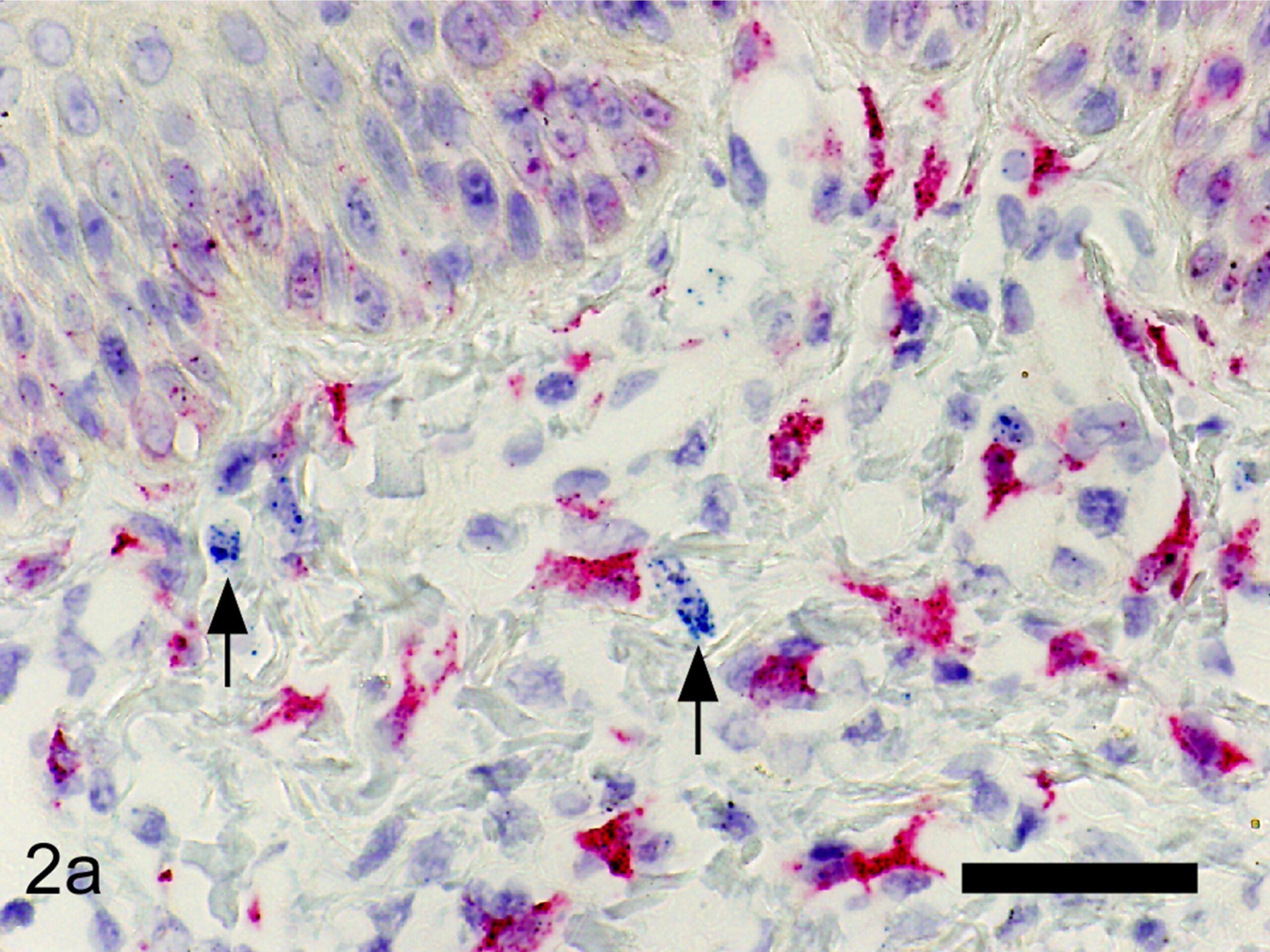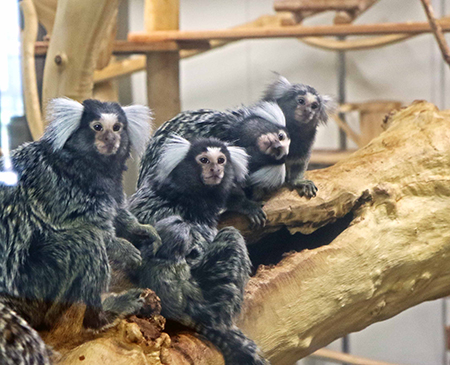 List of current research topics
The study on the involvement of periostin in the pathophysiology of atopic canine skin
The pathological study on the spontaneous diseases observed in captive common marmosets
Related industries

Veterinary science,

Laboratory animal science,

Veterinary dermatology

Affiliated academic society

The Japanese Society of Veterinary Science,

Japanese College of Veterinary Pathologists (JCVP),

Japanese Association for Laboratory Animal Medicine (JALAM),

Japan Society for Marmoset Research (JSMR)

Academic background
2008 D.V.M. Tottori University, Tottori
2008-2015 Veterianian, Animal hospitals
2015-2016 JSPS Research Fellowship for Young Scientists(DC2)
2016 PhD. Azabu university Graduate Schools, Sagamihara
2016-2020 Researcher, Central Institute for Experimental Animals, Kawasaki
2021年- Present