Akiko KUSUMOTO
Assistant Professor
My Dream
Reveal novel mechanisms of bacterial motility
ThemeMolecular mechanisms of gliding motility in a fish pathogen, Tenacibaculum maritimum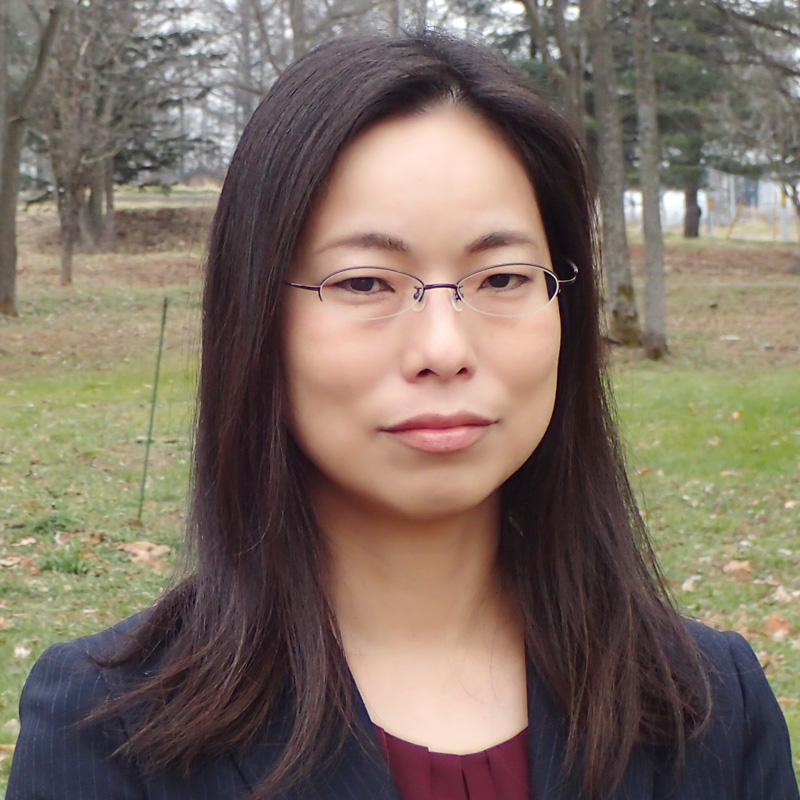 Field
Bacteriology,
Fish pathology,
Biophysics
Keyword
Motor protein,
Gliding motility,
Fish diseases,
Foodborne bacteria,
Antibiotic resistant bacteria,
Bacteriophage
Instructable research topic for doctoral thesis
細菌の運動メカニズムに関する研究
魚病細菌に関する研究
食中毒菌に関する研究
耐性菌に関する研究
Message
細菌には液体中を泳いだり、固形物の上を這いまわったり、宿主細胞内に侵入して細胞質内を自在に動き回ったりするものがいます。べん毛や線毛が細菌の運動器官としてよく知られていますが、実は多くの細菌の運動はどんな運動器官によって動くのか分かっていません。私が研究対象としている魚病細菌テナシバキュラムも未知の運動メカニズムで動く細菌です。テナシバキュラムは固形物に張り付いて、固形物の表面上を這いまわる"滑走運動"を行います。運動のメカニズムを解明するために、顕微鏡下で1菌体の運動を解析したり、うまく滑走できない変異株を作製して解析したりしています。一緒に試行錯誤しながら滑走運動の謎にせまってみませんか?
卒業研究では、魚病細菌の運動メカニズムの他にも、食中毒菌、耐性菌に関するテーマについて指導します。
| | |
| --- | --- |
| Academic degree | Ph.D. in Science |
| Self introduction | I'm from Fukuoka. I like traveling to hot spring resorts, and I go to a public hot spring bath almost every day. In summer, I drive around Hokkaido by motorcycle (a Honda XL-Degree). I like drawing. But because I tend to become engrossed in drawing, I haven't done much of it in recent days. My favorite style of comics is that of Junji Ito. I like animals, and at the university, I was in the equestrian club. I have a cat. |
| Room address | Diagnostic Center for Animal Health and Food Safety |
| Room number | 205 |
| Mail address | akusumoto obihiro.ac.jp |
Belongs
Diagnostic Center for Animal Health and Food Safety/Research Unit for Microbiology
Research Department/Department of Veterinary Medicine/Division of Veterinary Sciences/Section of Applied Veterinary Sciences
Introduction
I'm interested in bacterial motility, and in graduate school I studied the flagella of Vibrio and "gliding motility" in Mycoplasma. Currently, I'm studying gliding motility in a fish pathogen Tenacibaculum maritimum.
The T. maritimum bacterium infects various saltwater fish, in which it causes gliding bacterial disease(or tenacibaculosis).The affected fish exhibit erosions and ulcers on their body surface, as well as rot and disintegration in the fins and mouths. (Refer to the photo "Red sea bream fry with gliding bacterial disease.") Gliding bacterial disease is seen in domestic and overseas fish farms, where it's a serious problem. T. maritimum adheres to solid surfaces, along which it creeps in what is called "gliding motility." (Refer to the link of the movie on gliding motility in T. maritimum.) Gliding motility in T. maritimum differs from the motility of bacteria with organs such as flagella and fimbria, but the molecular mechanism has yet to be elucidated. I apply molecular biological methods to discover how T. maritimum move.
In bacteria, motility tends to be closely related to pathogenicity. As for T. maritimum, it is expected that adhesion for gliding motility is involved in adhesion to the host. I'd like to develop a novel study on the motility of T. maritimum with the aim of treating gliding bacterial diseases and developing vaccines.
At present, plasmids and the like can't be used for gene recombination in T. maritimum, so gene manipulation isn't possible. If gene manipulation were to become possible, it would lead to the identification of genes involved in gliding motility, catapulting the research forward. Therefore, we're working to develop phage-based gene manipulation technologies. (Refer to the figure "bacteriophage showing clear plaques on the lawn of T. maritimum .") If we're able to establish this technology, it will contribute to the development of bacteriology through its application to other bacterial species that can't be genetically manipulated.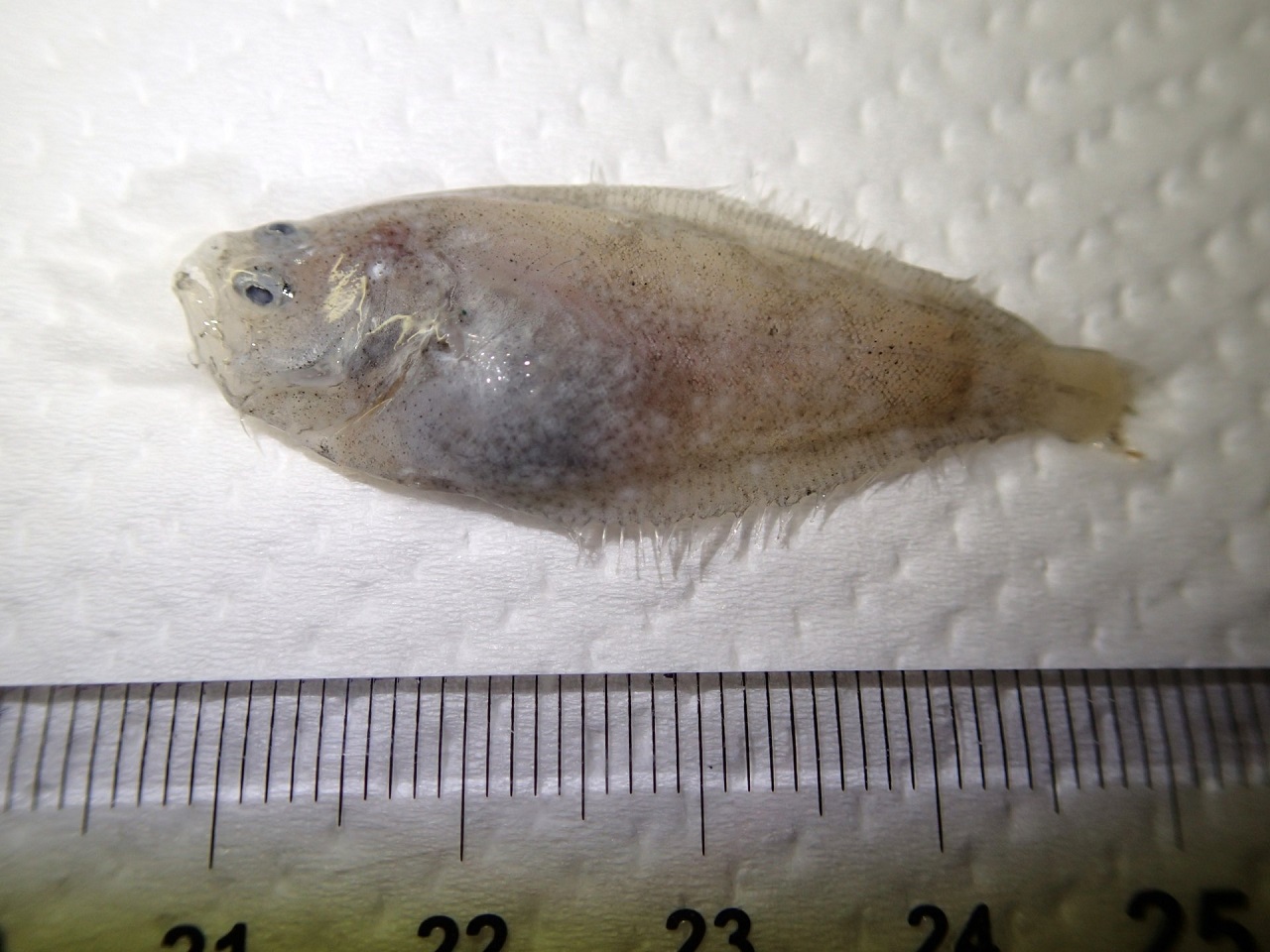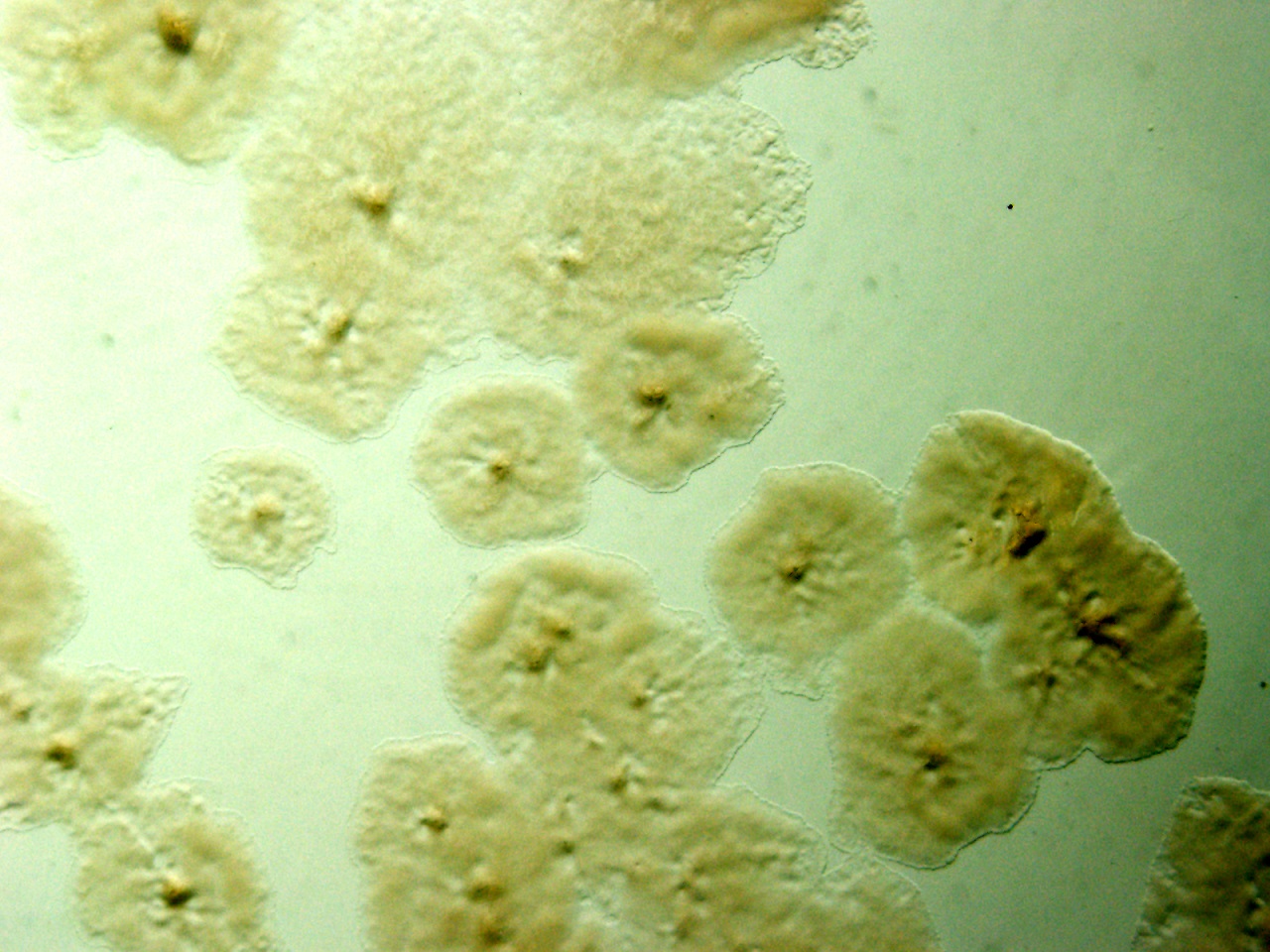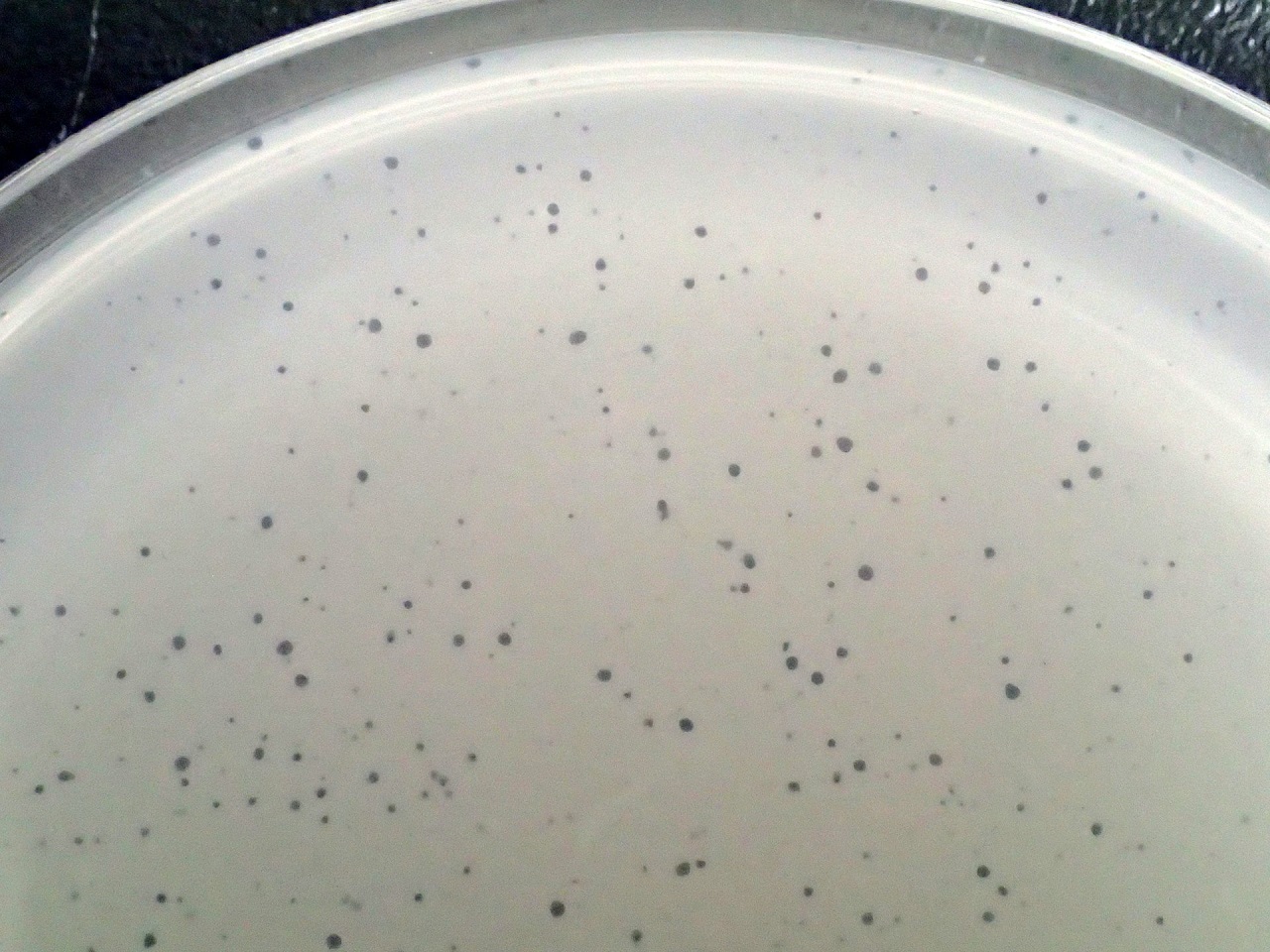 List of current research topics
Molecular mechanism of gliding motility in fish pathogen Tenacibaculum maritimum
Isolation of bacteriophage infecting Tenacibaculum maritimum
Development of genetic modification methods of Tenacibaculum maritimum
Tenacibaculosis vaccine development
Related industries

Fisheries,

Veterinary Medicine

Affiliated academic society

The Japanese Society of Fish Pathology,

The Japanese Society for Bacteriology,

The Japanese Society of Veterinary Science

Academic background
[Academic & Professional Experience]
Apr 2013 - Present
Apr 2009 - Mar 2013 Program-Specific Assistant Professor (GCOE), Obihiro University of Agriculture and Veterinary Medicine
May 2008 - Mar 2009 Researcher, Obihiro University of Agriculture and Veterinary Medicine
Nov 2007 - Apr 2008 Program-Specific Researcher (COE), Graduate School of Bioagricultural Sciences, Nagoya University
Apr 2007 - Oct 2007 Assistant Technical Staff/Researcher, Graduate School of Science, Nagoya University

[Education]
Sep 2007 Ph.D. in Science, Nagoya University
Mar 2003 M.Sc. in Biology, Osaka City University
Mar 2001 B.Sc. in Biology, Osaka City University