YAMAGISHI Norio
Professor
ThemeCirculating biomarkers in cattle
Treatments for limb fractures in cattle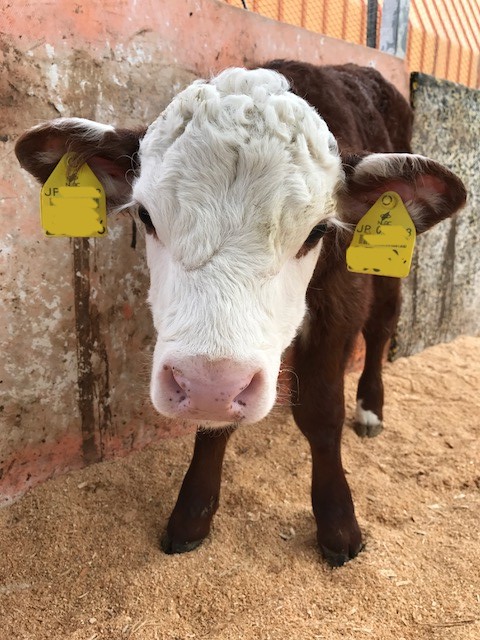 My Dream
Heal the animals (cattle), make the people (farmers) smile! Develop better options (methods of diagnosis and treatments) for those.
Belongs
Research Center for Global Agromedicine/Department of Veterinary Medicine
Research Department/Department of Veterinary Medicine/Division of Clinical Veterinary Medicine/Section of Large Animal Clinical Sciences
Veterinary Medical Center/Large Animal Clinic
Field

Clinical Veterinary Medicine,

Veterinary Clinical Biochemistry,

Bovine Medicine,

Animal Science

Keyword

Cattle,

Blood,

Biomarkers,

Parturition,

Periparturient period,

Calcium metabolism,

Bone metabolism,

Production diseases,

Fractures,

Surgery,

Image diagnosis
Introduction
CIRCULATING BIOMARKERS IN CATTLE:
We are searching circulating biomarkers for prediction and/or diagnosis of parturient diseases in dairy cows. We have developed a sensitive assay (fluorometric method) for measuring circulating TRAP5b that is secreted form osteoclasts, showing the possibility of predicting the prophylaxis of this biomarker on the development of parturient hypocalcemia in cows. We also examine the other biomarkers, ALP3, OPG, and so on., in the blood or milk of dairy cows. From these our experience, we try to evaluate the bone metabolism of captative Asian elephants using the circulating biomarkers.
"FEASIBLE AND VERSATILE" METHODS FOR REPAIRING SEVERE LIMB FRACTURE IN CALVES:
Theoretically, all of the repairing methods are available for treatments of severe limb fractures in calves. However, highly feasible and versatile techniques is needed to rescue many of those animals, because there are a lot of limitations in the clinical field of bovine practice (costs for treatment, economic value of animals, facility, recovery rate, effectiveness and feasibility). Then, we now undertake the improvement of external skeletal fixation and transfixation pinning and casting (TPC) for the repair of severe limb fractures in calves as "better" methods using in the clinal field.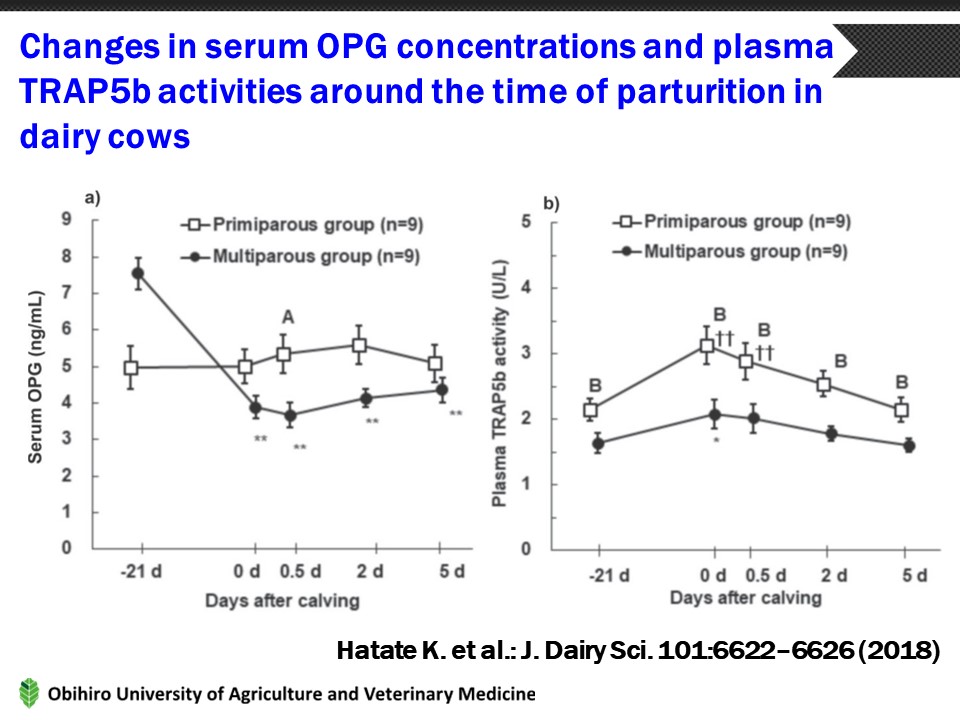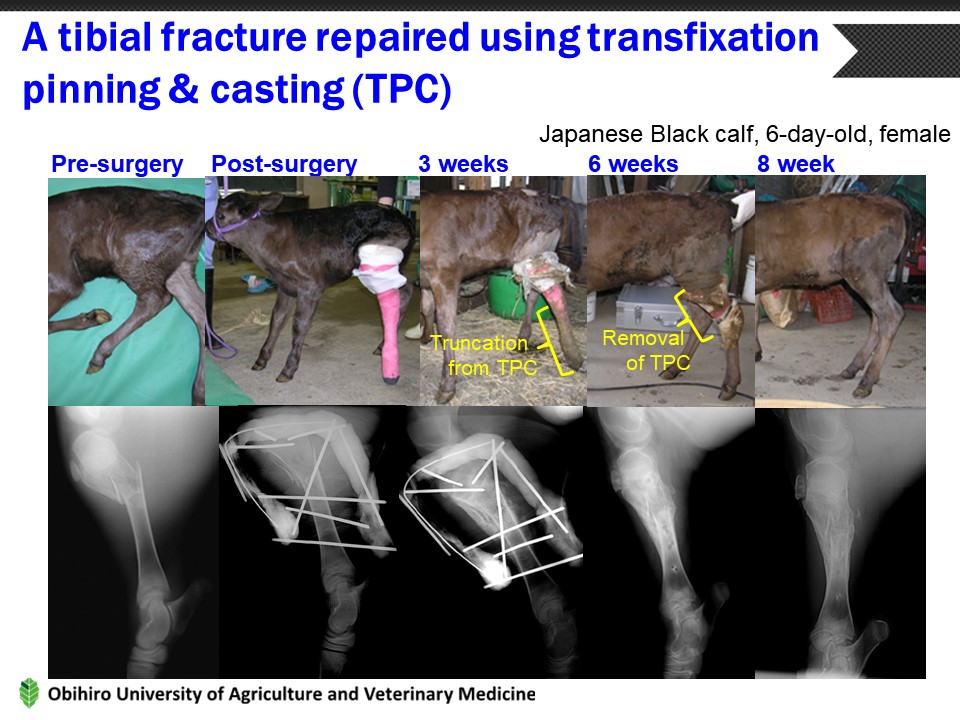 List of current research topics
Circulating biomarkers for bone metabolism and production diseases in cattle
Clinical biochemistry in zoo animals (esp. Asian elephants)
Treatments for limb fractures using TPC (transfixation pinning and casting) in cattle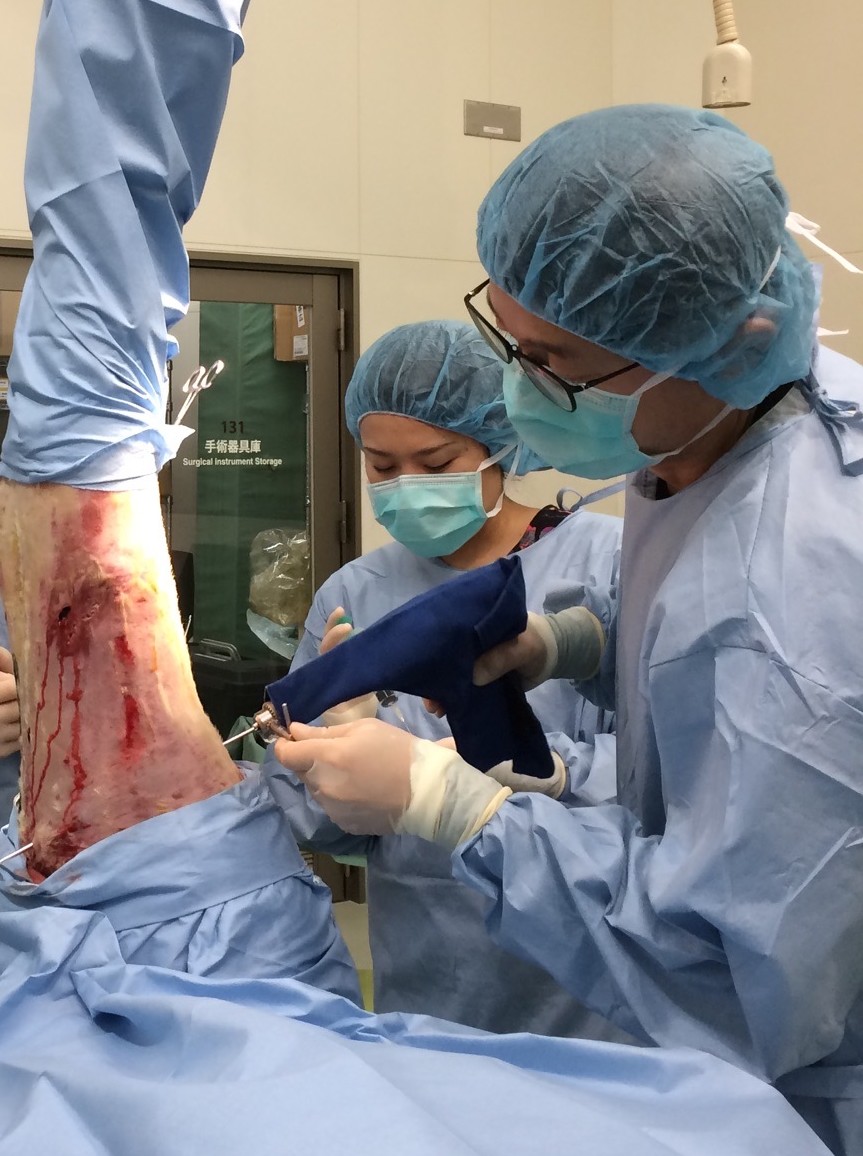 | | |
| --- | --- |
| Academic degree | D.V.M., Ph.D. |
| License | Veterinarian |
| Self introduction | I am very happy if I can help the development of the infrastructure for the education system of large animals clinical medicine for all students in this university. |
| Room address | Large Animal Hospital and Clinical Research Building |
| Mail address | yamagishi obihiro.ac.jp |