Theme
To elucidate the mechanism by which low quality grass silage causes immunity lowering and reproductive disorders in cattle and propose countermeasures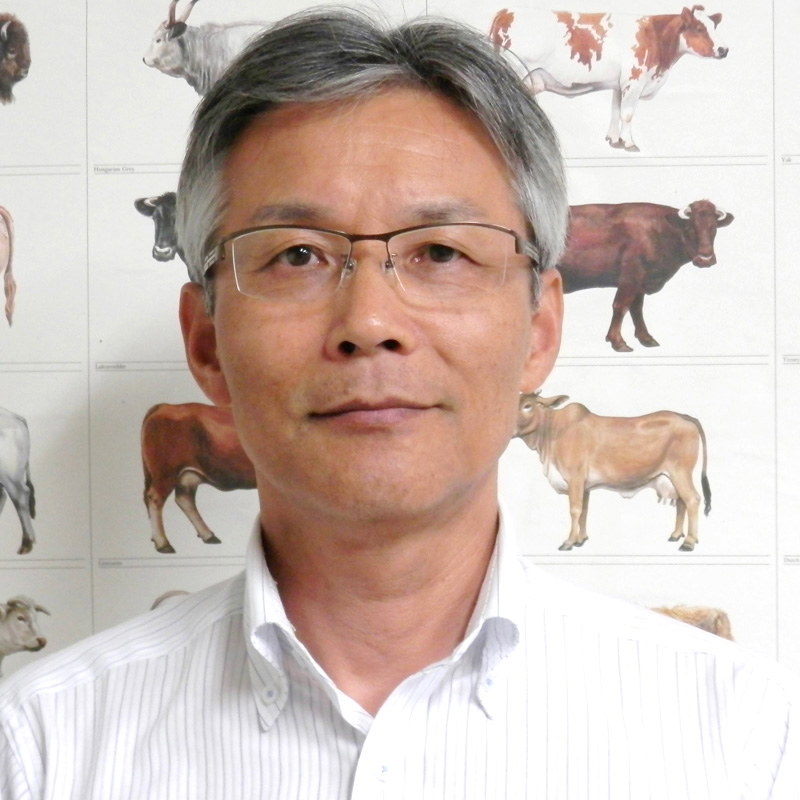 My Dream
Establishment of long life and yearly calving by imprvement of feeding and management in dairy cows
Belongs
Field Center of Animal Science and Agriculture/Staff
Research Department/Department of Life and Food Sciences/Division of Animal Production/Section of Animal Husbandry
Veterinary Medical Center/Diagnostic Resouce
Field

Preventice veterinary medicine,

Dairy production medicine,

Animal nutrition

Keyword

Metabolic profile test(MPT),

Volatile basic nitrogen(VBN),

Endotoxin(LPS),

Oxydative stress,

d-ROMs/BAP,

Milk urea nitrogen(MUN),

Milk keton body
Introduction
It is well known that feeding rotted silage to cows may result in diarrhea, decreased milk quality and reproductive disorders. However, the mechanism is not clear yet.
We observed that milk urea nitrogen (MUN) increased by feeding rotted feed to cows, at the same time, milk yield decreased, and case of mastitis and non-pregnant cattle increased. Therefore, we monitored the volatile basic nitrogen (VBN) of grass silage everyday to investigate the relationship between VBN fluctuation of feed and bovine immune function, and discovered that the phagocytic ability of leukocytes changed after VBN elevation. Furthermore, in connection with ovarian function, we also confirmed that conception rate declines when VBN of feed increases within 2 weeks before insemination. During this research, the silo was flooded due to heavy rain, and after feeding of the washed-silage, the estrus was appeared and the conception rate improved. With this accident as a hint, we are currently conducting research to maintain the health of cattle and to improve reproductive efficiency by washing the rotted silage.
List of current research topics
Effects of washing of rotted grass silage feeding on ovarianfunction in dairy cows.
Effects of supplementation of some anti-oxydatives on duration of clinical mastitis in dairy cows.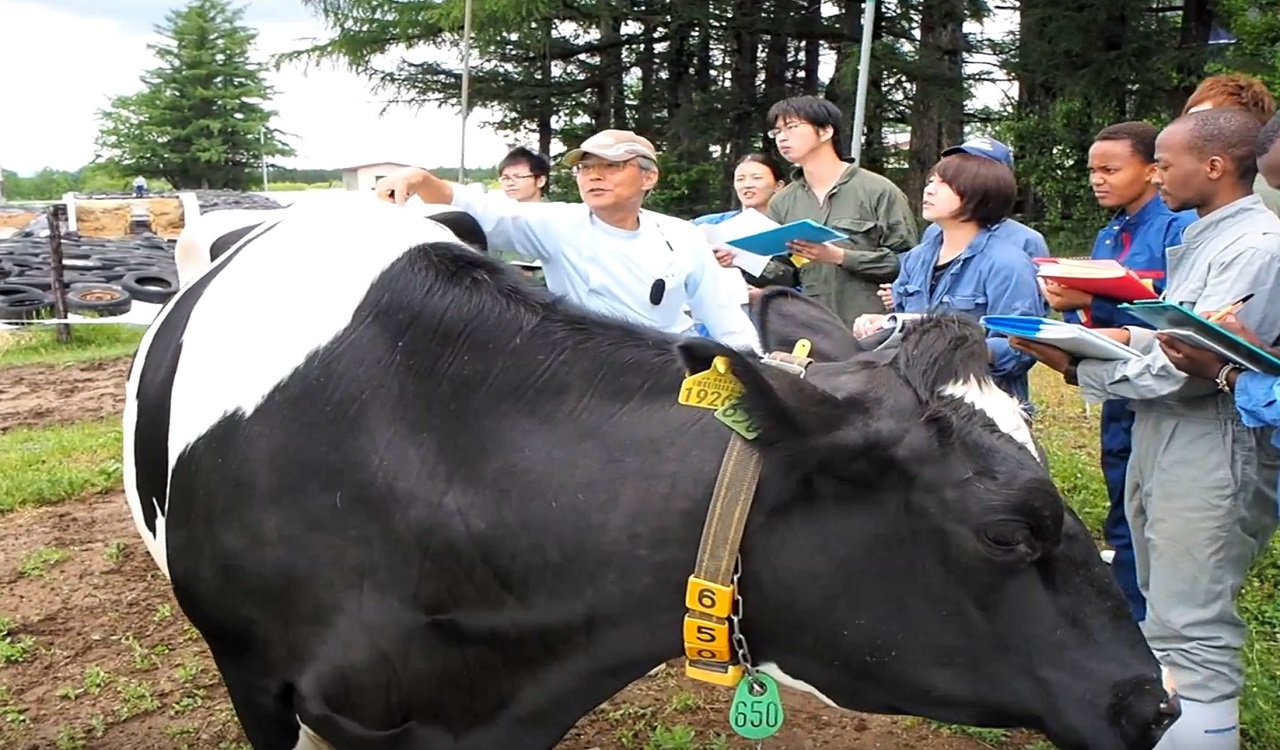 Self introduction

As a dairy cattle veterinarian, my interests are disease prevention and economic improvement of the dairy farmer, by improvement of feeding and management, keeping cattle health with no pharmaceuticals use.
My hobby has been picking wild herbs, fishing, and recently, swimming for keep my body health.

Room address
Field center of Animal Science and Agriculture
Room number
Main Buiding
Mail address
kidak obihiro.ac.jp